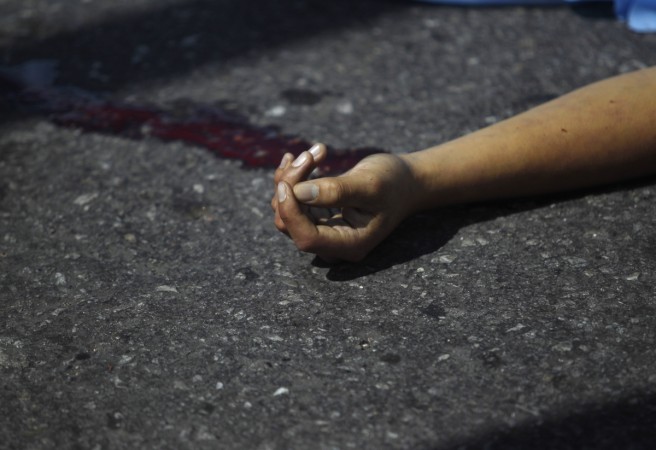 A woman has been arrested by Bengaluru Police for killing her husband with the help of her lover and dumping his body near a lake in Karnataka's Kolar district on Saturday night.
The police were able to trace the murderer (wife) of software engineer Keshav Reddy after his body was found near the lake in Srinivaspura on Sunday.
Although Keshav's wife Shilpa Reddy pretended to be unaware of his whereabouts, police tracked her location by tracing her phone calls and found that she was in Srinivaspura on Saturday, the night she killed her husband.
Later, during police interrogation, she confessed to killing her husband.
"We checked Shilpa's mobile phone location. The mobile phone tower indicated that she was in the vicinity of the lake late Saturday night," a police officer said, according to India Today.
On the night of the murder, Shilpa added sleeping pills to her husband's juice and after he fell asleep, she hit his head with a sharp object, which eventually killed him. Later, with the help of Vasudev, her lover who is also her cousin, she dumped his body near Srinivaspura lake.
She called Keshav's brother Thirumala Reddy on Sunday and told him that she had not heard from him since the previous night. She told Thirumala that he had left for his hometown on Saturday evening.
Thirumala grew suspicious as Keshav used to inform his parents before going home. By the time he could react, the police had found Keshav's body and traced his murderer. After which, Thirumala filed an FIR against Shilpa and Vasudev.
Shilpa and Vasudev had plotted Keshav's murder as they wanted to get married and settle abroad. Even her family were apparently aware of their plan and kept hiding the truth.
Keshav belonged to Madanapalle in Andhra Pradesh's Chittoor district. Shilpa also hailed from Andhra Pradesh and the couple were staying in Bengaluru's Banaswadi area.