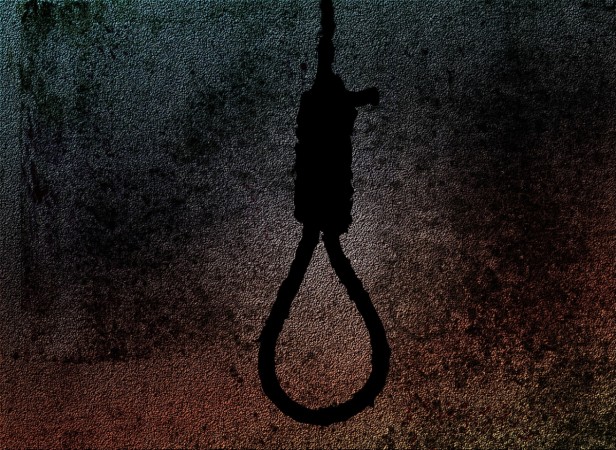 In a bizarre incident that took place in Bengaluru, a 50-year-old homemaker committed suicide following a fight with her paralysed husband over the quality of the sambar that she had served him from dinner.
Tamil Nadu woman chops off husband's genitals; police recover parts from her purse
The woman, who has been identified as Nagarathna Srinivas alias Nagarathnamma, hanged herself in her Cholurpalya residence in west Bengaluru on Friday night.
Nagarathnamma and her 55-year-old husband Srinivas — who has been unemployed for the past few years — would often engage in tiffs ever since he suffered a stroke. He has been bedridden since then.
"He (Srinivas) worked as a technical assistant in a private factory in the Peenya industrial area for years. He too quit the job after the stroke," the police said.
The police added that the couple's only son Mithun, who runs an electronics shop on SP Road, would leave the house at 8 am and return at 10 pm. The couple therefore stayed alone most of the time at home and would often squabble .
"The couple would fight over trivial issues and Srinivas would get upset if Nagarathna shouted back at him," the police were quoted as saying by Times of India.
Srinivas on Friday night started criticising his wife for serving him "tasteless" — or bland — sambar for dinner.
"When he pulled her up, Nagarathna lost her cool and retorted by saying that was the best she could do. Srinivas accused her of neglecting him as he was unemployed and stayed home," said the police.
"Nagarathna tried to placate him by saying that wasn't what she meant. But Srinivas blamed himself and continued to rebuke her," the police added.
Mithun was on his way home when his mother took the extreme step.
Nagarathnamma locked up herself in a room where she killed herself. She did not leave behind any suicide note.
This is not the first time a tiff over food prepared by a wife turned ugly.
In late July, a 22-year-old woman pregnant woman named Simran was murdered by her husband in their Jahangirpuri flat in northwest Delhi following a fight over the irregular shape of chapatis she had served him for dinner.