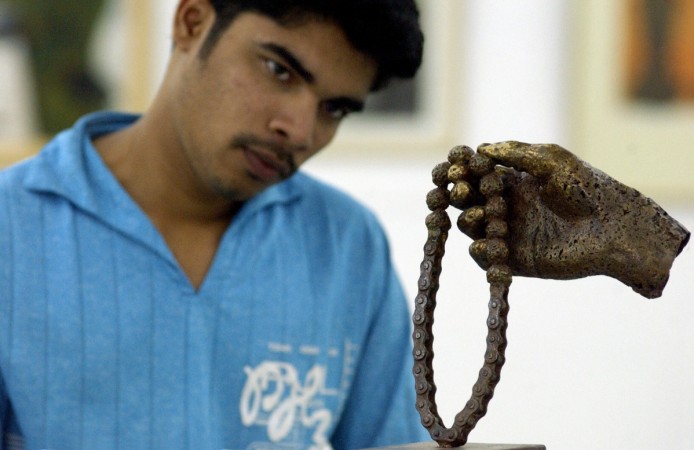 The Venkatappa Art Gallery (VAG) building in Bengaluru, Karnataka which was constructed by the state Public Works Department (PWD) during the year 1975 is going to be demolished by the state government over its unhealthy foundation.
The art gallery was meant to function as a museum displaying the works of artist K. Venkatappa, after whom the gallery was named and also as a space for artists from all over Karnataka to use for their practice.
The modernist VAG building is located in the heart of Bengaluru city's Cubbon Park. VAG has conducted many national and international art shows, including the seventh Khoj International Artists Residency, which it had earlier hosted in 2003.
Tourism minister Sa Ra Mahesh said the idea was to give the gallery a complete makeover as its foundation had completely weakened resulting in huge cracks in the structure. "The building is slowly sinking as there is a moat around it. The water in the moat has weakened the foundation of the building. The structure has developed huge cracks. If we tend to the cracks, they cannot be fixed permanently. There is no option but to demolish it and rebuild it," he was quoted as saying by Deccan Herald.
VAG also houses the collections of Kattingeri Krishna Hebbar, a popular artist known for his India themed artworks. The KK Hebbar wing was set up in the gallery during 1993-1994. The gallery space was renovated by Hebbar's daughter and artist Rekha Rao in the year 2005.
The new art gallery building is said to be reconstructed as an exact replica of the government museum, which stands strong even after completing nearly 140 years.