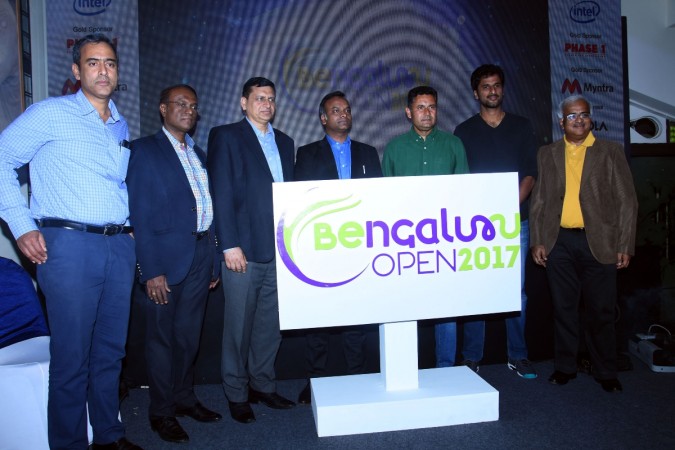 It is celebration time for the tennis enthusiasts of Bengaluru as the Garden City will host the Bengaluru Open, an event on the ATP Challenger Tour at the Karnataka State Lawn Tennis Association (KSLTA) Stadium from November 20 to 25.
The USD 100,000 prize money tournament is being sponsored by Karnataka Tourism and is the richest prize money Challenger event in Southern Asia.
The event envisaged and driven by Karnataka Tourism returns to Bengaluru after a gap of two years and has become bigger and better with the prize money being doubled in this edition.
The nomenclature of the event comes on the heels of Karnataka Tourism's aim to consolidate Bengaluru as the most dynamic city using sports tourism and enhance brand Bengaluru which has become the hub of IT and Start Up capital of India.
Minister for Tourism, IT, BT, Science & Technology Priyank Kharge who was the Guest of Honour at the tournament's launch event on Wednesday evening (November 8) at KSLTA Stadium, said that such events were a vehicle to showcase Karnataka's culture and tourism.
"We have adopted a unique approach to promote tourism and have taken the initiative to use sports as a platform which will not only put us on the global map but establish as a preferred tourist destination," said the minister.
"We believe that sports go a long way in boosting tourism and events such as Bengaluru Open should be a long term commitment. I urge the community of Bengaluru to come together to help this event grow. On behalf of Karnataka Tourism, I assure a support to host this event for three years," he added.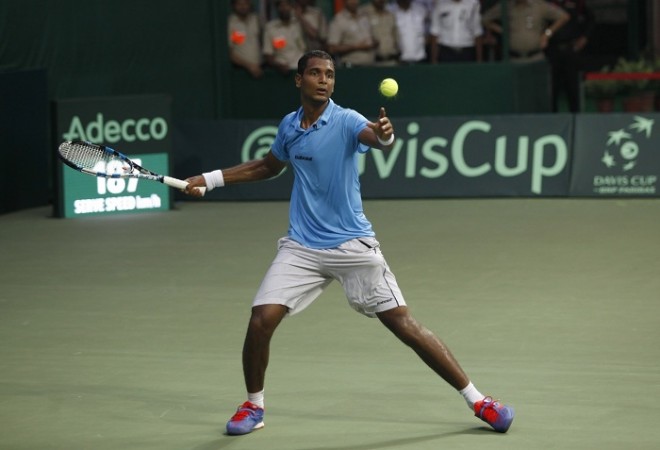 On the competition front, there would be a draw of 32 with 22 players earning a direct entry while there would be four wildcards, four qualifiers (draw of 32) and two from special exempted category. The top seed for the event is Slovakian BlazKavcic who is ranked under top-100 in the world followed by Radu Albot from Moldova.
As many as three Indians – Yuki Bhambri who is the top-ranked amongst the hosts, Prajnesh Gunneswaran, and Ramkumar Ramanathan all a part of the Davis Cup team have made it to the main draw.
The local challenge comes in the form of Mysore lads Suraj R Prabodh, a runner-up in National Championship and Prajwal Dev who will have to battle it out to make it to the qualifiers' category.
Sumit Nagal, Saketh Myneni and Sriram Balaji are the other Indians to watch for. Doubles would be a keenly contested affair as Divij Sharan who has breached his career best of top-50 and Olympian Vishnu Vardhan would be the key attraction.
Myneni who was also present during the launch said that these kind of tournaments are needed to break into the top-100.
"Although we have a lot of talented players, it is difficult for them to break in the top-100 owing to the dearth of events like this and it is a long process to climb up the ladder," said the Arjuna Awardee who is coming back after more than six-month layoff.
Bengaluru will be the final stop of the 5-legged ATP sojourn in Asia with Vietnam hosting two of them, China and Pune (India) hosting one each.
The Bengaluru event carries points that are allotted for a US $ 125,000 prize money event as apart from the prize money, the hospitality is also being taken care of by the organisers.
CS Sundar Raju, vice-president AITA and secretary KSLTA who was also present on the occasion assured that the players will be well looked after. "We will give our best to ensure that the players take back happy memories," he said.
The KSLTA is not averse to conducting big ticket events having hosted many National and International events including ATP World doubles championship, Davis Cup and the WTA where the famed William sisters – Serena and Venus have graced these courts. With a world class facility set amidst a serene backdrop and some quality tennis, a tennis buff cannot ask for more.