In an exclusive interview with Danish Manzoor, Executive Editor, IBTimes, T. Suneel Kumar, IPS, Commissioner of Police, Bengaluru shared his experience on what his team does in helping Bengalureans with regard to safety and security.
The Commissioner talks about CCTV's, improved forensic laboratories and the use of sniffer dogs in the investigations and other innovations.
Soon after he took over as commissioner, the murder of senior journalist Gauri Lankesh rocked thre city. When asked how he was handling it, he responded saying that the particular murder shocked everyone. "This was actually an unexpected and serious offence. Keeping this in view, the government decided to constitute a special investigation team," he said.
"Most of the members (in the team) are from the Bengaluru City Police. The Special Investigation Team (SIT) continues to probe the case," he added.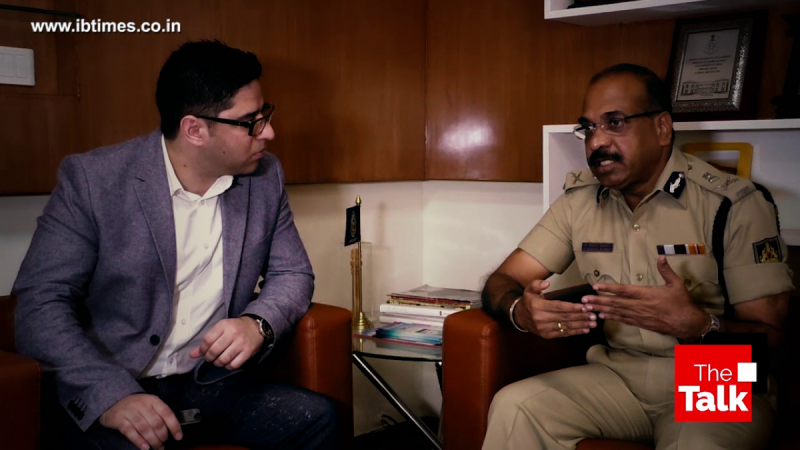 When asked what are the demands of the people of Bengaluru, he said that there is an expectation of immediate response to crimes and grievances. "And to address that there is Namma Bengaluru Dial100, we have upgraded it and we also have about 270 police patrol vehicles across the city," he said.
The Commissioner added that the distress number that anyone can call is 100. He said that the call taking time is three seconds and response time for the complainant is an average of eight minutes. "In an average of eight minutes, we are responding to the calls," he added.
Defaulters are usually spotted and dealt with, usually with CCTV footage catching them in action.
The Commissioner spoke about the importance of CCTV in the city. He said that CCTV surveillance is helping them. "The CCTV helps us in two ways -- one it acts as a deterrent as well as proof in detecting the case," he claimed.
On curbing the drug menace, the Commissioner said that lot of emphasis is given on nabbing the suppliers. "We want to control the drug menace with an iron hand. And lot of emphasis is being given on nabbing these people," he said.
"We are also calling the parents and counselling them, in regard to their wards, so they are aware of the extent to which their son or daughter is influenced by drugs," he added.
The Commissioner requested the people of Bengaluru to follow the traffic rules and regulations to avoid traffic congestion.
Watch the FULL interview here: