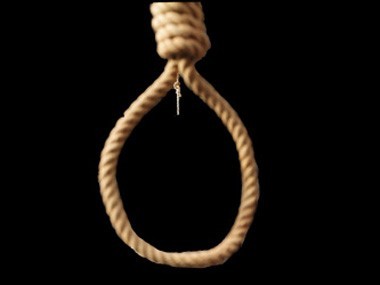 A 15-year-old boy reportedly committed suicide following the alleged harassment by his school principal for damaging her laptop.
Two months ago, Vijay--who was skilled in electrical works--was reportedly asked by the principal, Parvin Taj, to repair her laptop. However, the system crashed in the process and she started harassing Vijay, asking him to pay Rs 40,000.
As Vijay could not pay the amount, he was suspended from the school for 10 days, Bangalore Mirror reported.
Vijay, who had stopped going to school, did not tell his parents about the incident. Unable to handle the depression, Vijay allegedly hanged himself at his residence on 26 July.
The teenager's parents, M Shekar and Chandra, came to know about the incident through his classmates. However, they could not file any complaint because of constant pressure from the local MLA and corporator, the report said.
A couple of days after the funeral, Shekar was reportedly asked to reach MLA Munirathna's residence. The principal of St Paul's English School, of which Vijay was a student, was also present at the MLA's house along with the local corporator and some teachers.
They reportedly offered Vijay's parents Rs 50,000 as compensation. The principal said that she had no idea that such a "small issue" would drive him to commit suicide. However, Shekar said that his younger son Anand had also been threatened.
"Every time I thought of going to the police, I was stopped by the MLA and corporator who made at least 8-10 phone calls to me, each becoming more threatening in tone. I also received threats that Anand would be harmed if I approached the police, so my first move was to transfer him to another school in the area. Amid this, my neighbours began taunting me that I had made money off my son's death, and I vowed to seek justice," Shekar was quoted as saying by Bangalore Mirror.
On 15 September, Vijay's parents finally filed a complaint against the principal. A case was registered under IPC Section 306 (abetment to suicide). Shekar also named the local politicians who had threatened the family.
The police said they are trying to track down the principal, who has been on the run since the case was filed.
Congress MLA Munirathna, however, rubbished the allegations saying he did not offer money to the couple. He said the couple had approached him for his help.