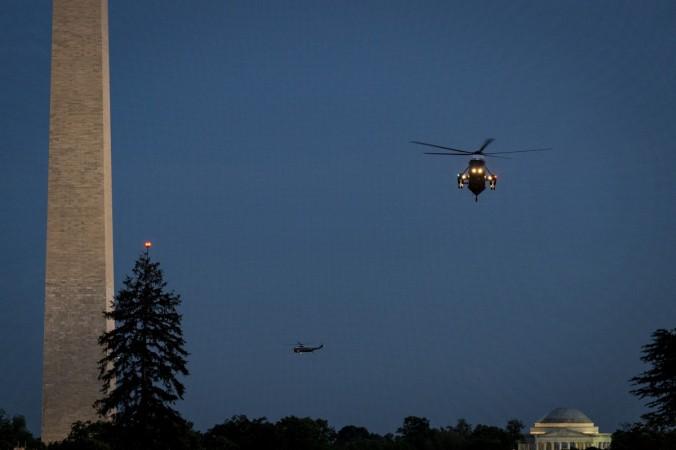 Amid drama around the Karnataka cabinet and pothole woes this rainy season, here's something the IT city can really cheer for. Bengaluru is set to get its second heli-taxi route and the service is likely to be launched in approximately 15 days.
The new route will be between the HAL Airport and the Kempegowda International Airport and discussions on the operation is said to be ongoing. However, the heli-taxi fare on this route is expected to be on the steeper side as the company operating the services doesn't have a helipad of its own in the HAL area.
Hence, Thumby Aviation Pvt Ltd will have to shell out quite a large amount of fees in the form of ground handling charges, landing charges and parking charges to HAL authorities.
"Our total operating cost will work out to be much higher when we run from HAL as we have to pay various charges. Hence, we will be forced to charge passengers more than what we charge presently for transportation from Electronics City," the New Indian Express quoted chairman and managing director Captain K N G Nair as saying.
"We are doing our best to reduce the cost per ticket so that the passengers do not bear a big burden. Within two weeks, we will definitely be ready to commence our services between the two airports," he added.
The company is also said to be holding discussions on how the heli-taxi service could be operated from the helipads of star hotels in the city, but no decision has reportedly been made yet. Nair said that it could take about six months for the service to be launched.
"We will have to purchase special Performance Class-I helicopters that are mandatory for such rooftop services. The permission from the Director General of Civil Aviation to run them, has to come through."
Thumby Aviation Pvt Ltd currently operates heli-taxi services between Electronic City and KIA which already flies over the HAL. Nair said that once the second route is launched, flyers can easily be picked on the way as well.
The Electronic City- KIA heli-taxi was launched on March 5, 2018, and nine passengers were a part of the first trip. The duration of the flight is 15 minutes and the service operates three-round trips from 6.30 am to 9.45 am and another three round-trips between 3.15 pm and 6.00 pm.
The tickets are priced at Rs 4,130 per person, which includes GST and charges for luggage up to 15 kg. In case your luggage is over 15 kg, you can opt to transport it for extra cost through CarterPorter, a third party service.
One can also charter the helicopter between 10 am and 3 pm for about Rs 35,000 for six seats.