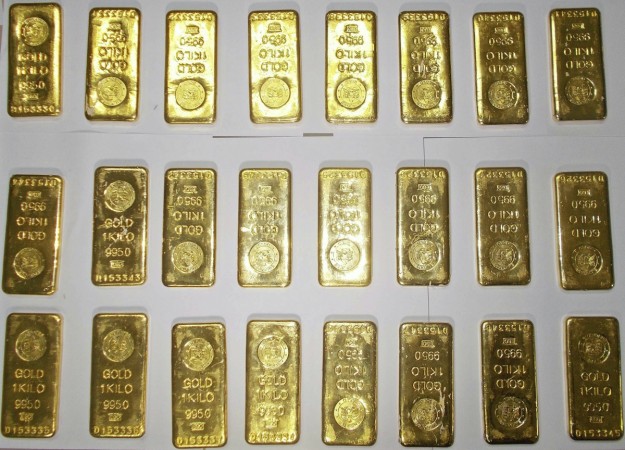 Customs officials at the Kempegowda International Airport, Bengaluru, were in for a shock on Wednesday, December 20. What was thought to be a consignment of jet pumps from Dubai, ended up being 33 kg of gold worth Rs 9.4 crore, which is the biggest seizure that has been made this year.
The jet pumps had arrived from Dubai and were kept at the Air Cargo Complex at the airport, but the officials received a tip-off that large quantities of gold were being smuggled via air. That is when they opened the package and on investigation found that the parts inside the pumps had been replaced with bars of gold.
A source explained to the Times of India that 22-carat gold had been melted and moulded in the jet pumps and coated with a thick layer of paint so that they cannot be detected.
While officials are now trying to find out who the shipment was meant for and aim to track down the receiver – the consignment hasn't been claimed yet – many believe that the package could be meant for Kerala-based gangs that smuggle gold from the Gulf. The sender and receiver's address is now being investigated.
"These gangs run gold workshops in Dubai where specialized goldsmiths melt and mould pure gold to substitute components of home appliances like irons, microwave ovens and water heater rods," a former Customs officer told TOI. "There have been cases where gangs have cut open machinery and meticulously placed gold biscuits before welding it shut, and then sent it by cargo to Bengaluru."
Officials also believe that the large amounts of gold points at the possibility that a large gang may be involved as smaller smugglers wouldn't be able to send such a large consignment.
Bengaluru has seen several instances of gold being smuggled from the Gulf and in September a customs official was also arrested by the Directorate of Revenue Intelligence for helping these smugglers and making it easy for them to get the smuggled gold out of the airport.