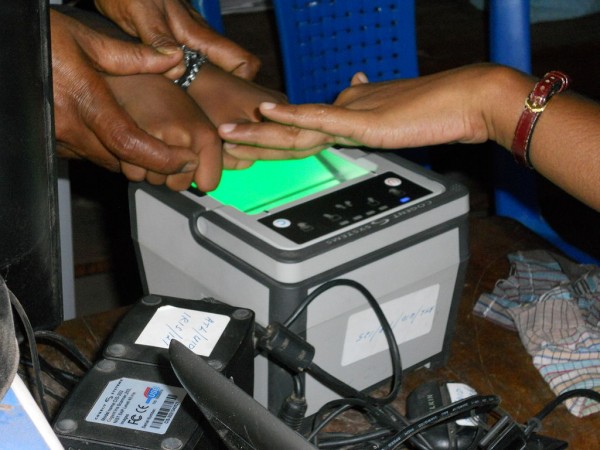 The West Bengal government is all set to ask the Unique Identification Authority of India or the UIDAI to allow the civic bodies in the state to execute the work of issuing Aadhaar cards to ensure better and flawless execution of the task. As per reports, a high level meeting was held at the state secretariat, Nabanna and several issues related to Aadhaar card were discussed in the crucial meet. It was identified that a major section of people from the state have not yet received their unique identification number.
The state Home Secretary is likely to contact UIDAI and will ask them to handover the job to the civic authorities who are well equipped and capable to execute the work in a proper manner, Presently government-hired agencies are overseeing this work in different states of India, including West Bengal.
The West Bengal government would also ask the centre to provide adequate training to the state government staff so that they can provide seamless service to the people of the state.
More than 250 Aadhaar hubs are operational within the state of Bengal and four such hubs are operational within the city of Kolkata. These Aadhaar registration centres can issue new Aadhaar cards and they can also correct mistakes in Aadhaar cards.
As per the government data, more than 97 percent of the people in Bengal possess Aadhaar cards. More than 50 percent of children below 5 years have received the Aadhaar cards in the state and more than 85 percent of the people within the age bracket of 5 to 18 have received their unique identification number. Children below 5 years are brought under this scheme in the year 2016.
A few months back, centre had issued a circular stating that all states must bear certain financial and legal responsibilities in connection with the Aadhaar cards. Though the West Bengal government has clearly stated in their reply that similar to the issuance of passports and conducting Census, the Centre has to solely carry out the task of issuing Aadhaar cards, reported a English daily.
The implementation of the Aadhaar scheme faced some hurdles and wrath of the opposition but the experts in the field believe that is a game changer. Though UPA government has initiated the project, but the Modi government executed the entire plan.