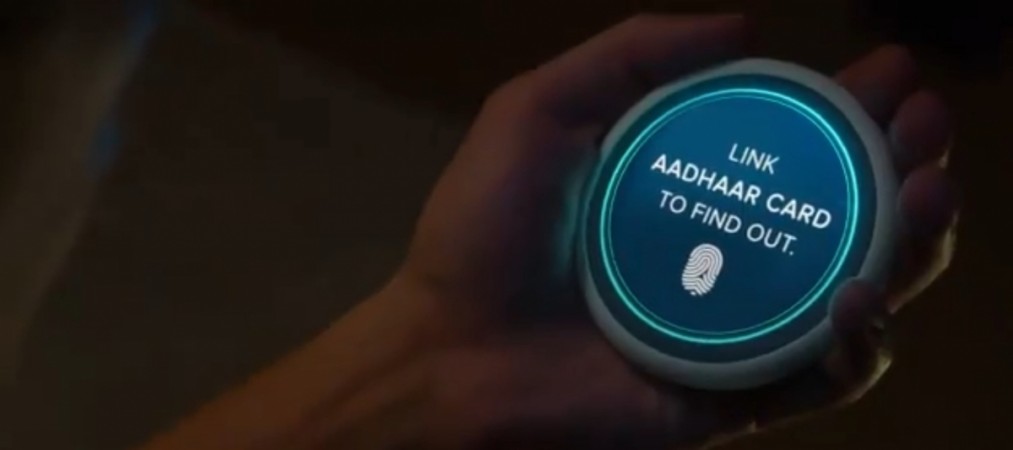 As Netflix's Black Mirror entered season 4 on December 29, a fan took to Twitter to express his bizarre wish as he wrote: "I want one Aadhaar episode on Black Mirror." And, it seems like Netflix India took the idea to take a dig at India's biometric identification system Aadhaar.
On Thursday, January 4, Netflix India tweeted a 19-second promotional video based on the plot of the Black Mirror season 4 episode 4 'Hang the DJ'.
Also read: Rick and Morty Season 4 air date and spoilers: Writer teases the return of the Adult Swim anime show
In the clip, Frank (Joe Cole) asks The System through disc-shaped dating device when will his relationship with Amy (Georgina Campbell) expire.
In response, the device replies: "Link Aadhaar card to find out."
The Indian government making Aadhaar linking to banks and mobiles phones mandatory has been raising privacy concerns and recent reports of Aadhaar data leaks have only aggravated the fears of the common citizens. The Netflix's jibe in the promo video seems to be shared widely but it may irk the ruling government.
At the time of reporting, the video saw 3,400 retweets 240 comments.
Black Mirror is an American anthology TV series debuted in 2011 and is currently in its fourth season streaming on Netflix. It shows the dark side of life and technology.
However, this is not the first time, Aadhaar attracted trolls and internet memes over its forced implication. Last year, during Dussehra, online trollers, on a funny note, asking how many Aadhaar cards should be issued for Ravana. A few days back, Virat Kohli and Anushka Sharma's wedding also caught the troll's fancy as they asked the newlyweds to link their marriage certificate to Aadhaar.
Take a look at some of the Twitterati's responses here.