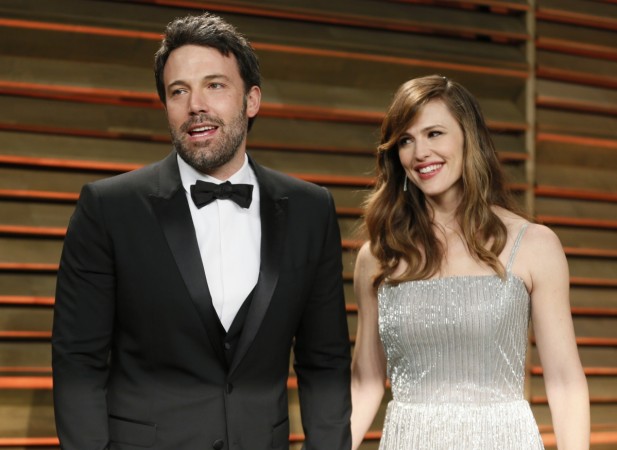 Amid the reconciliation rumours with estranged wife Jennifer Garner, Ben Affleck went out on a lunch date with a blonde woman on Thursday. The actor reportedly spent an entire day with the woman in Beverly Hills.
Also Read: Jennifer Garner-Ben Affleck expecting a baby boy?
Affleck, dressed in a casual T-shirt, slacks and aviator coat, was seen walking around with the woman, who was dressed in a pair of blue jeans and a black track jacket. Affleck and the woman had lunch at a popular sushi restaurant and then they visited a bookstore.
The photos of Affleck with the woman sparked a speculation that they might be dating. According to Daily Mail, the woman holding Affleck's hand is named Elizabeth Weaver, who is the founder of boutique care giving service Concierge Nursing Care.
The photos of Affleck and the woman appeared just a month after reports of him expecting the fourth baby with estranged wife Garner surfaced online. Gossip mills were abuzz that Garner and Affleck are planning to welcome the fourth baby together.
"Their friends say they've been trying to keep it hush-hush, but it seems to be getting harder. Jen's been showing what looks like a bump beneath bulky tops she favours. And absolutely glowing lately!" OK! Magazine quoted a source as saying.
Speculations were also rife that Garner and Affleck have renewed their vows in a secret ceremony and he even gifted the 13 Going on 30 actress a fabulous $2.3 million diamond ring.
"Jen couldn't be happier! All she's ever wanted is for Ben to stop boozing and partying and to recommit to their family. With this new baby on the way, he's making all the right promises," National Enquirer quoted a source as saying.