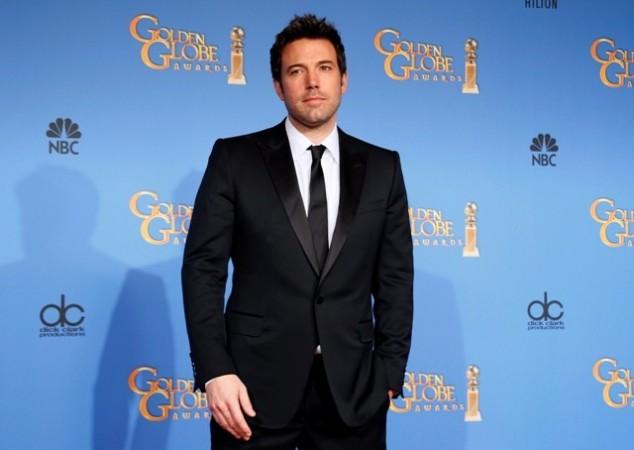 An uncensored scene from Ben Affleck's recent thriller "Gone Girl" that shows the actor getting in for a shower fully naked has gone viral.
Although the shower scene featuring Affleck and Rosamund Pike garnered much attention when the film premiered, not many were able to catch Affleck in all his naked glory at the movies. Now, a very short footage of Affleck's penis has surfaced online, and has managed to create quite a buzz among his fans.
It is a possibility that Affleck was under the impression that the uncensored footage of the penis scene wouldn't hit the web, as the actor spoke about the naked scene at last month's Hollywood Film Awards, where he thanked the director of the film, David Fincher, for not tilting the camera down enough to capture his genitals.
"There are a lot of people to thank, but first I want to take this opportunity to thank [director] David [Fincher] for the way he treated me. In particular, we had a shower scene in the movie and David assured me, because trust is essential with directors and actors, 'Listen, if we tilt down we'll never go far enough to see anything.' So, thank you David."
In October, Affleck's wife Jennifer Garner too spoke about her husband going full frontal, saying she did not have any objection to the scene. She also joked that it was her way of giving back to the fans.
"I mean, what I have to say is, 'You're welcome,'" Garner told Ellen DeGeneres. "I just try to consider myself a charitable person and I wanted to give back. You give me so much, I wanted to give something back to all of you," she said laughing.
Recalling the moment her husband told her the news of him going naked, Garner added: "It wasn't a discussion, it was like, 'Hey, at work today Fincher talked me into coming out of the shower.' And I was like, 'Oh, cool, well, I hope he had on a wide lens.'"