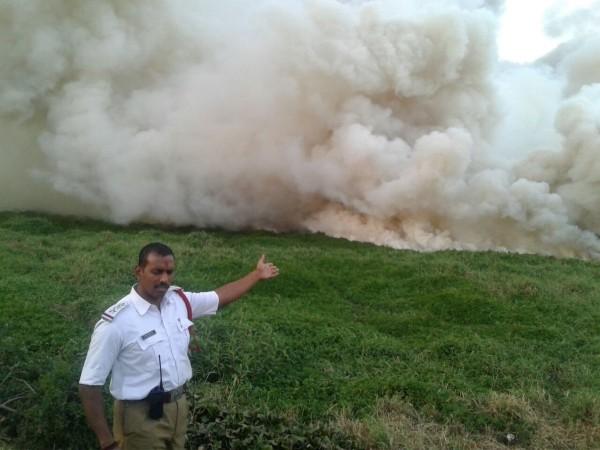 The Bellandur Lake in Bengaluru is on fire again — for the third time in six months. While this is indicative of the inaction of the Congress government that is ruling Karnataka at the moment, people on Twitter are terrified and tickled in equal parts about the idea that water has actually caught fire in the lake.
Also read: Bellandur Lake fire: 5 lakes in Bengaluru that need attention right now
Industry reacts with horror
Biocon Chairman and Managing Director Kiran Mazumdar Shaw tweeted out a story with pictures, and tagged Karnataka Chief Minister Siddaramaiah, besides complaining of "shocking apathy" and "serious neglect."
Blogger and entrepreneur Monika Manchanda even signed a petition urging Siddaramaiah to clean up the lake.
Popular social media influencer Rahul Raj had this to say about the unnatural phenomenon: "Fire, smoke, garbage and pollution around Bellandur Lake in Bengaluru. The city used to be so clean. We have become immune to slow death. [sic]"
AIB member Rohan Joshi — yes, he was part of the roast — had a sobering observation about the entire situation: "The stuff we found on Bangalore's lakes while researching On Air With AIB was terrifying. Bellandur is not a lake, it's a science experiment."
Comedian Aeem Banatwalla paraphrased an Adele song to sum up the situation:
Some, meanwhile, had a sarcastic take on the matter, given how the authorities in Bengaluru had been accused of filling up lakes so that the land could be sold and promoters could build flats on them:
For some, political parties did not matter. It was just the apathy of the ruling class: