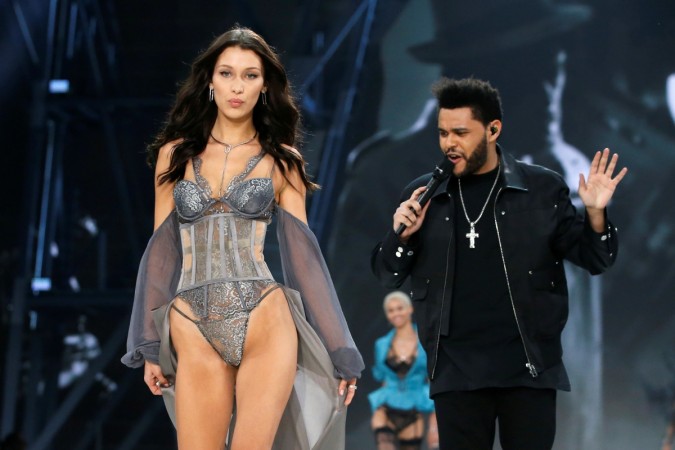 Bella Hadid's latest photoshoot has proved that she can look flawless with minimal makeup. The Victoria's Secret Model looks stunning in her new photoshoot for PORTER magazine's April issue cover.
Also Read: Bella Hadid gives the illusion of being naked in nude coloured bikini [PHOTOS]
Gigi Hadid's younger sister Bella went braless and posed with minimal makeup for the latest shoot. She is wearing a white linen button-down shirt, sans the buttons, naturally.
Bella posted a photo, clicked by controversial photographer Terry Richardson, of the magazine cover on her Instagram; it has received more than 555,416 likes.
"Sneak of my @PORTERmagazine cover shot in the beautiful Bahamas by the man @TERRYRICHARDSON styled by @georgecortina dream team @dickpageface on face @bartpumpkin on hair Order in the next 24 hours to get a copy early #PORTERmagazine full story out April 7th Thank you everybody!!! Xx," she captioned the image.
Photographer Richardson also posted a photo on his Instagram with the caption, "Coming Soon! Bella, you make my job easy! Thanks for a great trip! @bellahadid in the Bahamas for @portermagazine with an awesome team, @georgecortina @dickpageface @bartpumpkin #bellahadid #terryrichardson"
Check out Bella Hadid's stunning photos below: