Sahar Tabar, the 19-year-old Iranian, shocked everyone when she underwent 50 surgeries to look like Hollywood actress Angelina Jolie and prove that she is her biggest fan, but she is not the only fan, who has gone that extra mile to do something for their ideal.
Twin brothers Matt and Mike Schlepp had also opted for surgery to look like actor Brad Pitt. In 2015, Matt and Mike spent £15,000 between them on surgery to make them look like Pitt. The brothers, who wanted to become actors, did not look like the handsome Pitt, but they were delighted with the results.
However, they ended up on MTV's I Want A Famous Face show. They explained that they spent money on nose jobs, chin implants, and cheek implants among other to look like Pitt.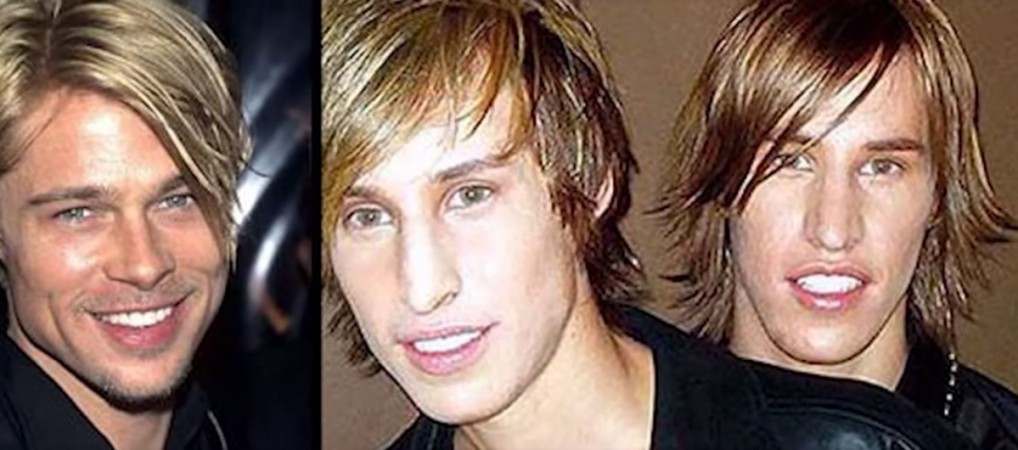 "It was more than worth it," Matt told the programme. "I would do it ten times over. It has definitely helped me get more girls. I'll walk and get that double-take from girls and hear the whispering that follows.
"I've had such a dramatic change that girlfriends I hadn't seen in a while couldn't stop staring, and said they wanted to cry! If that doesn't make you feel good, then what would?"
Mike even recommended surgery to people who had a problem with their looks.
"I never knew that I could be as happy as I am right now. I feel on top of the world by the few tweaks that I went through. Go through with the surgery now because you don't want to go through life always feeling down with the way that you look," Mike said.
Despite the surgery, the brothers failed to look like the Hollywood hunk and so did the Iranian teen Tabar. The teen had 50 constructive surgeries and even followed a strict diet, but the results were not what it was expected to be.
Social media users even called her "zombie" and "corpse."