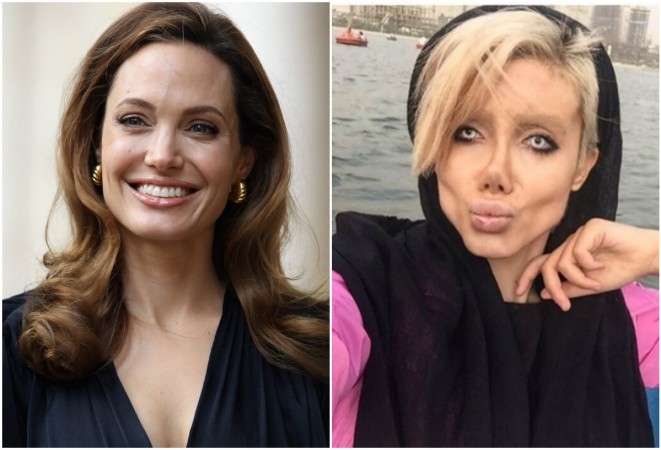 A 19-year-old Iranian named Sahar Tabar has reportedly undergone 50 surgeries just to look like Hollywood actress Angelina Jolie.
Also read: Unusual encounter: Ghost hunter claims he 'saw two spirits having sex in museum toilets'
Sahar, who has over 3 lakh followers on Instagram, claims to be one of the biggest fans of the Maleficent actress.
It is still unknown how she was able to afford all the expenses of 50 reconstructive surgeries. She also went on a strict diet to maintain her 40 kg weight.
According to several reports, she has also been named "zombie" and "corpse" by various users of social media.
The monikers are not exactly without reason. Take a look for yourself.
Here is Sahar's photo before cosmetic surgery:
And, this is how she looks like now: