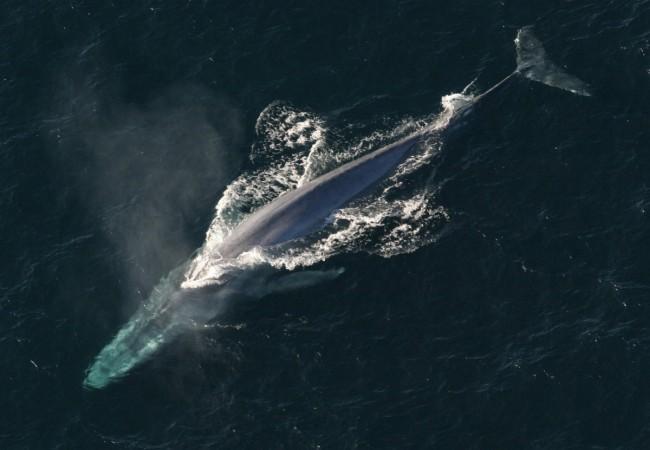 A blue whale's carcass, which washed up on the shore along the coast of Chile, sparked outrage on social media after beachgoers were seen taking selfies and carving love notes on it.
According to Daily Mail, the carcass of the blue whale caused quite a frenzy in Punta Arenas, a town located in the Magallanes Region of the country.
Several photos of the inhuman act were published by some local newspapers, which sparked outrage on social media.
In one of the photos, two women were seen sitting on the carcass while doing V signs with their fingers. Another photo, published by La Nacion newspaper, shows a group of travelers posing for a selfie in front of the carcass.
While several footprints have been spotted on the carcass, a third picture shows that someone scrawled a love note, which reads, "Ana, I love you."
These disrespectful acts created a furore on social media as one user wrote on Twitter, "Blue whale carcass is stomped on and covered with GRAFFITI in Chile. The more I see the news, the more I'm convinced the human race is definitely going backwards."
Another user commented, "We are losing respect and empathy for everything today."
Many people call it a "sickening and heartbreaking" act while one pointed out, "The human race are parasites on Earth."
Taking to Twitter, a fourth user wrote, "So stupid, every day we get worse. How would the people who did this like to have their dead bodies written on? They do not respect anything!"
The reason for the whale's death is still unknown. Marine specialists will give the report of the whale's death later this week as the carcass has been taken by the Chilean authority. According to La Nacion, the blue whale died at a young age.