Graphic footage of a Japanese whaling operation, which Australia wanted to hide, has finally been released after a five-year-long legal battle. Anti-whaling group Sea Shepherd released the footage that shows Japanese fishermen hunting whales in an ocean sanctuary.
The footage shows these fishermen using a harpoon to injure the whale before pulling it on their boat. Australian Customs personnel shot the video in 2008. In 2012, Sea Shepherd demanded the release of the video but the Australian government refused to do so fearing that it might affect their relationship with Japan.
The video was handed to the group in May after the Information Commissioner ordered customs officials release the footage.
"You see minke whales swimming at 16, 17 knots to try and outrun these harpoon ships, before being hit with an explosive harpoon that sends shrapnel through their bodies," Jeff Hansen, managing director of Sea Shepherd, explaining Japanese whaling techniques said.
"Hooks come out, and they dive deep, you can see them diving to try and get away from this cable which they're attached to and they're slowly dragged back to the surface before they're met with the gunner on the harpoon ship who then shoots them.
"They take a long time to die before dying in a sea of their own blood," he said.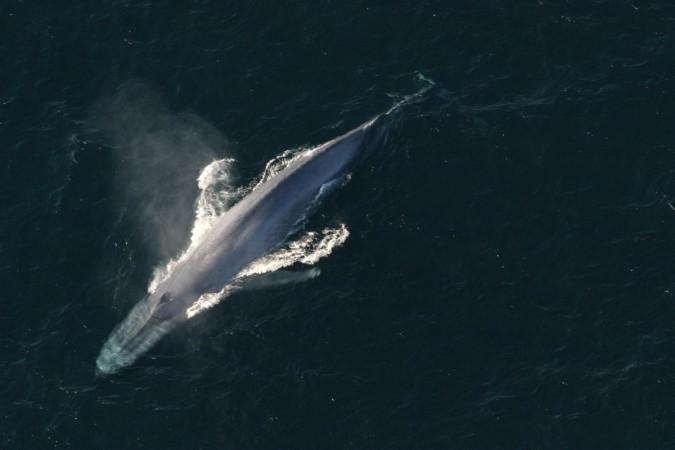 Hansen described the practice as barbaric and said once the whales are dead, they are tied up to the side of a harpoon ship then they are dragged and diced up before being sold in the markets in Tokyo.
A representative from the Japanese embassy said the "whale research program was carried out in accordance with the International Convention for Regulation of Whaling."
However, Josh Frydenberg, Australian environment minister, told the Sydney Morning Herald that it is not necessary to kill whales for the scientific study.
"The government is deeply disappointed that Japan has decided to return to the Southern Ocean this summer to undertake so-called 'scientific' whaling as it is not necessary to kill whales in order to study them.
"The government will continue to advocate for Japan to comply with its international obligations and the principles set out in the International Court of Justice's judgment," the Australian minister said.
Japanese whaling ships have departed for the Southern Ocean earlier this month, the publication reported.