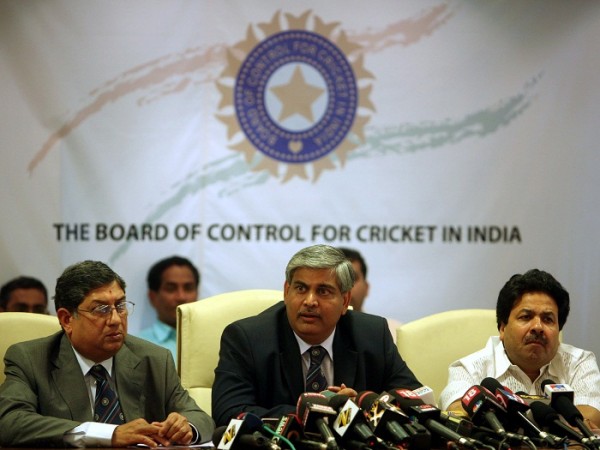 India cricket's governing body, the Board of Control for Cricket in India (BCCI) wants the names of 10 players, whose names were in the report by the committee headed by retired Justice Mukul Mudgal, and kept a secret then, to be revealed. The committee had submitted its report, on the 2013 IPL betting and spot-fixing scandal, to the Supreme Court in late 2014.
Three of the 13 players identified in the report had been named publicly, but the names of the rest had been kept a secret. Now, the BCCI wants these names to be revealed, so that it or the Central Bureau of Investigation (CBI) can probe them.
BCCI's stand is a u-turn from 2014, when it had pleaded with the apex court not to reveal the names of the players. This had happened when former BCCI president N Srinivasan was in power.
The board is currently also of the opinion that the fans of the international game should know the names of the cricketers who were involved in illegal activities.
"We want those names to come out. Why were those names not made public? It's after all a Supreme Court-appointed committee. Fans should know all the names which appeared in the Justice Mudgal's probe report," a BCCI official was quoted as saying by the Times of India.
BCCI has been facing a lot of criticism from the Supreme Court in recent times. A few days ago, the Supreme Court has ordered the board and the other cricket associations throughout the country to follow the Lodha panel recommendations.
A board official had criticised the decision and said the panel did not suggest anything on how to put an end to match-fixing. The official also said the committee was trying to decentralise the functioning of the BCCI.