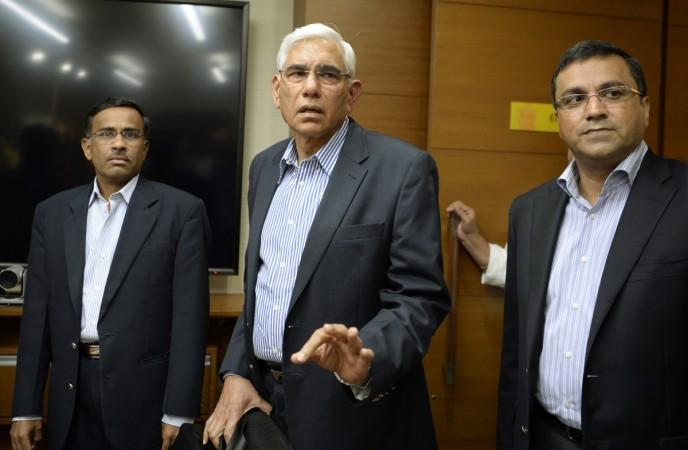 Acting on a petition filed by BJP leader Subramanian Swamy demanding more transparency in the IPL media rights auction process, the Supreme Court has given the Board of Control for Cricket in India (BCCI) two weeks to contemplate holding an e-auction.
The distribution process for IPL media rights is scheduled to begin on August 17.
Former Comptroller and Auditor General (CAG) of India Vinod Rai, who is an integral member of the Committee of Administrators (CoA) in the BCCI, has been asked by the Supreme Court bench, headed by Justice Deepak Mishra, to come up with an answer.
Now, it seems within a day since the apex court rapped the BCCI, the Indian cricket board has come up with an answer.
The board's revenue would get affected if the BCCI holds an e-auction!
According to the Times of India, certain BCCI members have broken their silence on the development. "BCCI will take a financial hit here," certain unnamed members have been quoted as saying.
"Cricket is not coal. We'll certainly explain this point in our reply. If transparency is what everybody is looking for, then there's international agency Deloitte and law firm Amarchand Mangaldas looking into it. That aside, there'll be a team looking into the technical aspect of the bid. The bids will be opened in front of the media with all levels of scrutiny in place," the BCCI officials added.

Subramanian Swamy's take on the entire issue:
India has seen two of the biggest scams in coal and spectrum allocation over the last decade due to non-transparency in process of allocation. The economic value with cricket rights is no less.

- BJP leader's letter to the Lodha Committee before approaching the Supreme Court
Now, although the BCCI is not really keen on an e-auction process for the distribution of IPL broadcast rights and digital rights, starting IPL 2018, they have kept options open of possibly trying out the method, provided there are enough positive reasons as to why an e-auction is better than an ordinary auction process.
The Supreme Court will hear the case next on August 22.