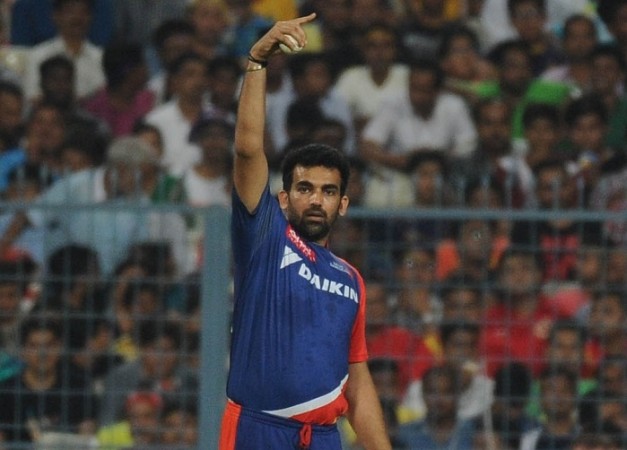 Zaheer Khan was a quality pacer and represented India across all formats of the game with some success. The bowler might have faced some injury problems in the past, but when fit, he led the bowling line brilliantly. Zaheer has all the ingredients and experience to help the current crop of Indian bowlers, and guide them to bring success.
But as of now, India are without a bowling coach as new coach Anil Kumble is looking after that department as well. Earlier there were reports, which suggested that Zaheer could become the next bowling coach for India, and the former pacer is open to helping the Indian team in anyway possible.
Zaheer played 92 Test matches, 200 ODIs and 17 T20s for India before hanging his boots last year. Since his international retirement, the pacer has always looked for ways to contribute to India cricket.
"I am open to any kind of role. Contributing to the game and staying connected is something I looked forward to when I decided to end my India career. However, I have been mentoring without being a formal mentor," The Statesman quoted Zaheer as saying.
The current crop of bowlers will definitely prosper if the former pacer shares his experience, and passes tips to stars like Ishant Sharma and others. There is a strong competition in the Indian fast bowling unit, with the likes of Mohammad Shami, Ishant, Bhuvneshwar Kumar and Umesh Yadav being top pacers, and Zaheer has been quite impressed with Bhuvi.
Zaheer also gave an insight as to what is required for the overall development of a pacer as well.
"Ishant (Sharma) has been there for some years... Umesh Yadav, Bhuvi (Bhuvneshwar Kumar), Mohammed Shami have been there for a few years... Bhuvi, for one, has been stacking up good performances, which is creditable," Zaheer said.
"Generally, fast bowlers have to be open to learning and they've got to understand what works in certain conditions. They must get more exposure to different conditions. That is required for their development."