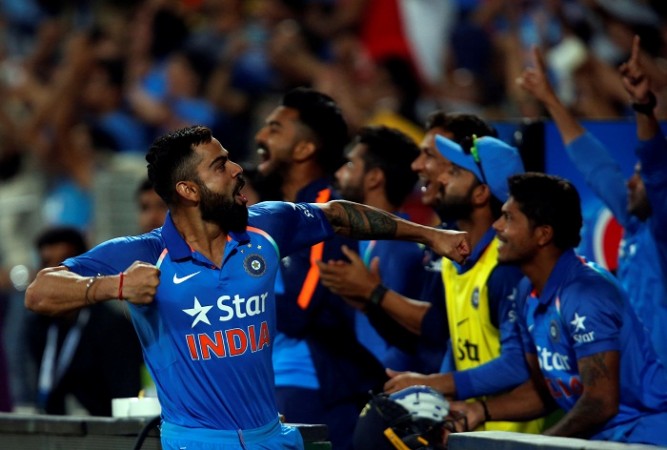 The Board of Control for Cricket in India (BCCI), in their Special General Meeting (SGM) on Sunday, May 7, decided to send the India cricket team for the upcoming Champions Trophy 2017, which starts from June 1 at the Oval, London.
Former BCCI president N Srinivasan also attended the SGM via Skype as well.
Read: Will Rohit Sharma make it to the Champions Trophy squad?
There were serious concerns over reigning champions India's participation in the ICC event after BCCI was unhappy with the new revenue model of the ICC, which would see the Indian board receive less revenue.
In the earlier model, BCCI received $570 million, but that has now been deducted to $293 million , and the Indian board were unhappy with the new figure. After all the speculations about BCCI coming hard on the ICC, they have also decided not to take any action against the world governing body, but key officials will 'negotiate' with the ICC.
"It was a unanimous decision that the Indian team will be participating in the Champions Trophy. We will not take any legal recourse in the matter. Mr Amitabh Chaudhary and CEO Rahul Johri will negotiate with ICC," Press Trust of India quoted a senior official as saying.
Now, all eyes will be on the team for the Champions Trophy, which is expected to be announced on Monday. All other teams have announced their team for the competition and India were the only team to miss the April 25 deadline.
There are eight top teams participating in the Champions Trophy, and India have been clubbed in Group B comprising Pakistan, Sri Lanka and South Africa.