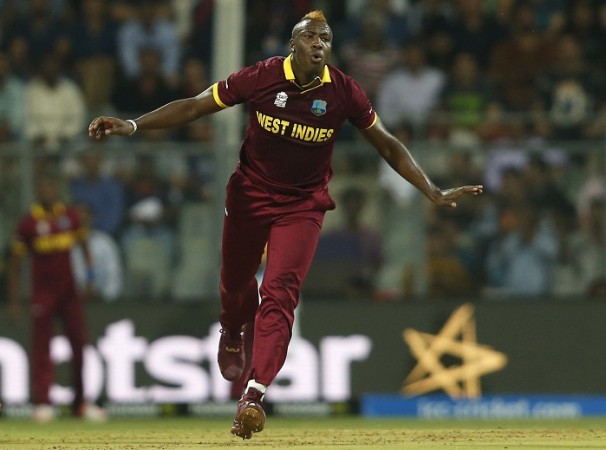 West Indian and Sydney Thunder cricketer Andre Russell will be allowed to use his black bat in the Big Bash League once again after officials from the Big Bash League banned him from using it after the first match of the tournament.
Andre Russell used his famous black bat in the Thunder's defeat against the Sixers and after the match Cricket Australia withdrew its approval following feedback from match officials that the bat had left black marks on the ball. Following this, Russell worked on the bat with his manufacturer and added a plastic cover on the front of the bat to prevent this from happening again. Cricket Australia approved the new bat and now Andre Russell will be once again allowed to use it.
"Following feedback from the match officials that the bat used by Andre in the opening night of the season left black marks on the match ball, Andre has worked with his bat manufacturer to modify the bat," espncricinfo quoted Anthony Everard, the head of the BBL as saying.
"A clear laminate cover has been applied to the bat, which complies with regulations to ensure the ball discoloration does not occur again. We're now satisfied that the bat will not compromise the integrity of the game by discoloring the match ball and we have granted approval for Andre to use the bat in any future BBL matches" he said.
As per the rules stated by the BBL, players are allowed to use colored bats as long as it is approved by Cricket Australia. However, the rules also state that the bat needs to be black or match the teams primary colors. Chris Gayle used a golden colored bat during last season's Big Bash League produced by Spartan, the same bat that manufactured Andre Russell's bat.