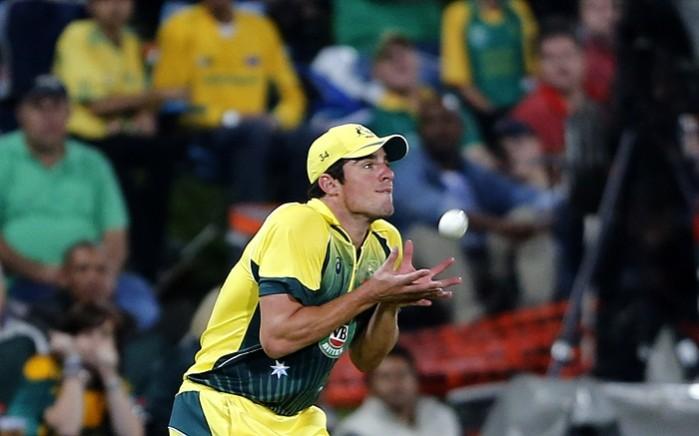 The Sydney Sixers finally managed to defeat the Sydney Thunders after the Sixers lost their last two matches against the Thunders. The Sydney Sixers won the toss and chose to bowl first.
The Sydney Thunders had a tough time with the bat as only four batsman scored in double figures. Ryan Gibson (53, 43b, 6x4) was the top performer for the Sydney Thunders. Eoin Morgan (26, 19b, 3x4, 1x6) who was bought this season by the Thunders did not perform that well as Johan Botha managed to take his wicket. Towards the end Pat Cummins (30, 20b, 3x6) came in and put in a decent effort as he helped the Sydney Thunders to put up a decent total of 159 on the board.
Doug Bollinger was quite expensive with the ball for the Sydney Sixers giving away 33 runs in 3 over's but he made up for that by taking two wickets including the wicket of Andre Russell. Ben Dwarshuis and Joe Mennie also managed to pick up two wickets each for the Sixers.
The Sydney Sixers had an outstanding performance with the bat with Moises Henriques (76, 41b, 7x4, 4x6) and Daniel Hughes (54, 49b, 5x4, 1x6) proving to be too good for any of the Sydney Thunder's bowlers. Jason Roy (27, 18b, 4x4, 1x6) also put in a decent performance to the start the innings along with Hughes.
The Sydney Thunders were just not able to find a way to break the partnership of Henriques and Hughes as Andre Russell was the only bowler for the Thunders who managed to get a wicket.
Score
Sydney Thunders: 159 /8 in 20 overs.
Sydney Sixers: 160/1 in 18 overs.
Sydney Sixers won the match by 9 wickets (with 12 ball remaining)
Bowling
Sydney Sixers: O'Keefe 4-0-16-1, Dwarshuis 4-0-29-2, Mennie 2-1-16-2, Bollinger 3-0-33-2, Abbott 3-0-24-0, Botha 4-0-29-1
Sydney Thunders: Cummins3-0-38-0, Russell 4-0-27-1, McKay 2-0-20-0, Sandhu 2-0-18-0, Green 4-0-32-0, Ahmed 3-025-0
Fall of wickets: Sydney Thunders: 1-16 Patterson (2.4 overs), 2-71 Morgan (8.1 overs), 3-74 Rohrer (9.1 overs), 4-74 Doran (9.3 overs), 5-86 Russell (11.3 overs), 6-86 Green (11.5 overs), 7-127 Gibson (16.4 overs), 8-147 Cummins (18.5 overs)
Fall of wickets: Sydney Sixers: 1-45 Roy (5.3 overs)