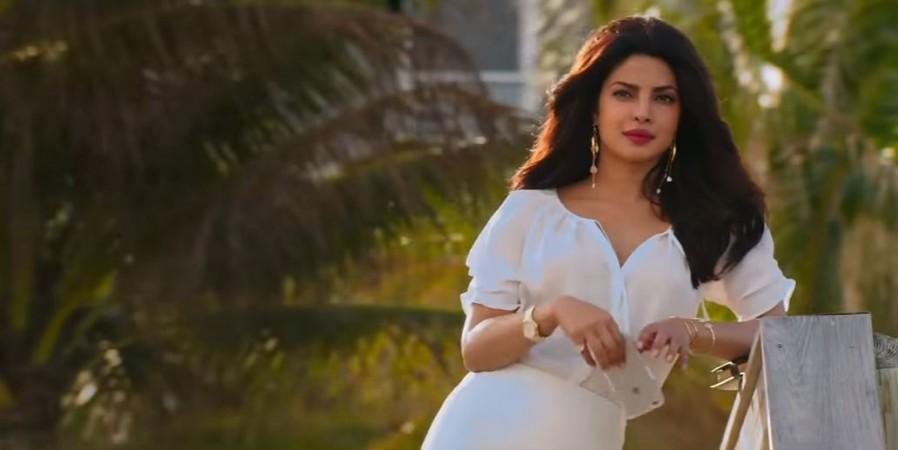 The new Baywatch trailer is out and fans can finally see Priyanka Chopra in her bad-ass character of Victoria Leeds. However, the trailer still belongs to Dwayne Johnson and Zac Efron.
Also Read: Priyanka Chopra sizzles as villain; shirtless Zac Efron and The Rock turn up the heat in new Baywatch trailer
The 2-minute trailer begins with The Rock saying, "Welcome to Baywatch. Our team is the elite of the elite. We're the heart soul of this very beach." And it shows some fun moments, The Rock and Efron's chemistry, some drugs, female lifeguards running in slow-motion wearing bikinis, a dead body, and a sexy villain.
Yes, the new Baywatch trailer finally shows Priyanka as the hot and sexy villain. She also gets to say her dialogue, but is that enough? All the three trailers of Baywatch are entertaining, but it disappoints the Indian fans.
The first trailer just showed a glimpse of Priyanka, in the second and third trailers we see the former Miss World with an extra second of footage and saying a line.
"Victoria Leeds the new owner of The Huntley Club," she says in the second trailer while sharing screen space with Dwayne.
"Some people are up to no good," she says in the new trailer.
In December, Dwayne had promised Indian fans that there is more to Priyanka's character, but adding one more frame in a 2-minute trailer might not impress her fans.
Meanwhile, the trailer contains adult language and partial nudity and that proves why the film falls in the R-Rated comedy genre.
Directed by Seth Gordon, the film is an adaption of the hit 90s TV series of the same name. The film features Dwayne Johnson, Zac Efron, Priyanka Chopra, Alexandra Daddario, Jon Bass, Kelly Rohrbach, Ilfenesh Hadera, and Hannibal Buress.
Baywatch is all set to hit screens worldwide on May 26.