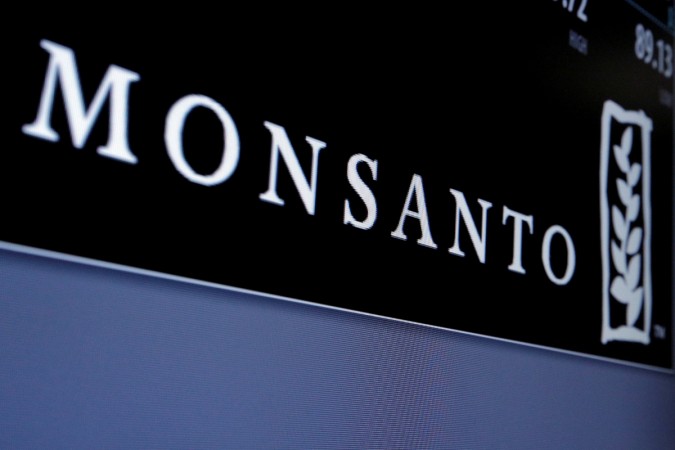 German chemical and pharmaceutical company Bayer AG's bid to acquire U.S. biotechnology firm Monsanto Company will be upwards of $63 billion, analysts told Bloomberg. The takeover will be the largest ever by a German company.
Monsanto, the seed-selling firm, will fetch its investors $120 to $150 a share if the deal goes through, translating into a premium of over 60 percent to its latest trading price. However, the terms and structure of the deal are yet to emerge, said the news agency.
For Bayer AG, the acquisition "will not come cheap and may not be the best option for Bayer shareholders," said Alistair Campbell, an analyst at Berenberg in London. He estimated an offer price of $120 to $125 for the deal. "We cannot see how Bayer can do this deal without a significant equity component."
Analysts' valuation of Monsanto's equity at $63 billion emerges from the recent merger talks ChinaChem had with Syngenta AG, a Swiss pesticide maker. China's state-owned enterprise agreed to acquire Monsanto's rival by paying more than 16 times the earnings before interest, taxes, depreciation and amortisation, according to Don Carson of Susquehanna Financial Group. A similar math could price Monsanto's shares at $145 each, said Bloomberg.
Monsanto's market capitalisation as on Friday was $44.3 billion at $101. 52 a share traded on New York bourses.
Richard Bourke, a senior analyst at Bloomberg Intelligence, said the minimum share price Monsanto could accept is $139. Citing the Syngenta example, he added: "Monsanto will argue they need the same multiple, if not a higher multiple than Syngenta got. They will argue they are a better company as seeds is a higher growth, higher-margin business."
With the suggested range of Monsanto share, affordability becomes an issue for Bayer AG. The $120 to $125 a share deal would require Bayer to raise $15 billion in debt and $27 billion from equity sales, analysts at Sanford C. Bernstein & Co. said in a note to Bloomberg. The purchase would be break-even on an earnings-per-share basis at $108.
In response to the announcement of Bayer's interest in Monsanto, its stock plummeted to a seven- year-low. Analysts expressed concern that the company could lose its investment-grade rating and jeopardise growth in its other, non-agricultural businesses. Berenberg's Campbell pointed out that Bayer's pharma business, which is thriving now, would soon require resource allocation to rebuild its pipeline.
The Financial Times reported that Bayer's CEO Werner Baumann is of the opinion that it's time Germany joined the consolidation game happening world over in the agro-chemical industry. The risk of being left behind was potent, given recent deals between its rivals Dow Chemical and DuPont and Syngenta and ChemChina, noted the daily.
Baumann, an economist, took over as the CEO of the Bayer AG a few weeks ago.