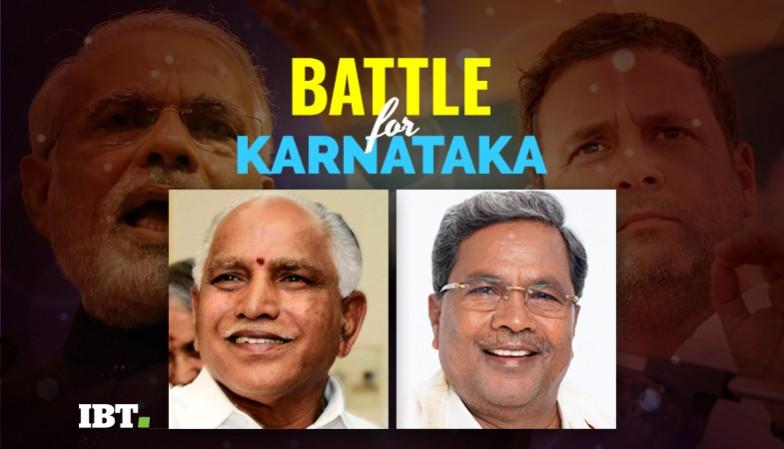 The state of Karnataka is set to go to polls on May 12, and the counting of votes will take place on May 15. As the battle heats up, Congress, which is already in power, and BJP, which is looking forward to getting the state under its reigns, have been taking digs at each other on the social media.
While many expect the Narendra Modi-magic to sweep Karnataka like it has been doing in a lot of states, the party may have just started the assault on the wrong foot.
Amit Malviya tweets poll date before the EC
The party came under the scanner after Amit Malviya, the in-charge of BJP's national information and technology, tweeted the poll date much before the Election Commission made the announcement.
While several politicians and journalists questioned the tweet, which was removed, Malviya said that he had taken the information from a ticker on Times Now.
After the issue blew up on Twitter, the EC said that the matter will be probed and action will be taken. "Certain things may have leaked for which Election Commission will take appropriate action," ANI quoted chief election commissioner OP Rawat as saying. It is now being said that the matter will be referred to the CBI.
Amit Shah mistakenly calls Siddaramaiah Yeddyurappa
Congress is having a field day trolling BJP president Amit Shah after the latter mistakenly called Karnataka CM Siddaramaiah BS Yeddyurappa. Taking a jibe at Congress, Shah had said "if there were ever a competition for the most corrupt government then the (BJP's) Yeddyurappa government would come first," The Times of India reported.
Shah, in fact, meant Siddaramaiah but instead named Yeddyurappa, who is BJP's candidate for Karnataka chief minister. Yeddyurappa then leaned in and corrected Shah, but the error had been noticed by then and Twitter has been abuzz with Congress trolling BJP and Shah.
"Who knew Amit Shah could also speak the truth- we all concur with you Amit ji BSY-BJP is the most corrupt!" tweeted Congress social media head Divya Spandana.