In what seems like a "ghost from the past" situation, Samsung is again in the middle of a battery-related issue, only this time around, the batteries aren't blowing up like they did on Galaxy Note 7 back in 2016. Several Samsung Note 8 and Galaxy S8+ users have been reporting that their phones are bricking (not responding) once the batteries discharge to zero percent and switch off. Any attempt to power-up these devices, even after charging them for some time, are futile.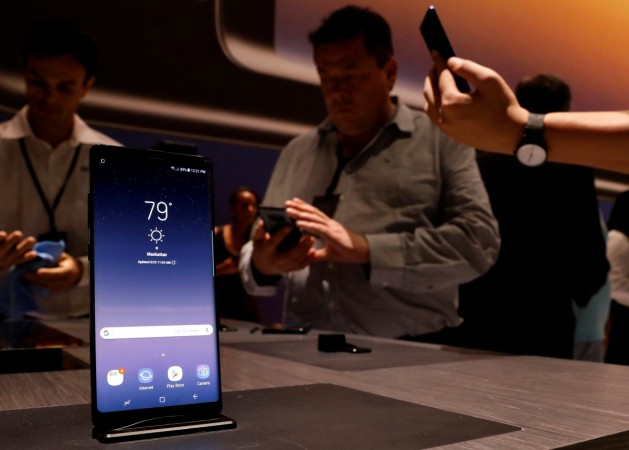 These reports come just days after Apple acknowledged that it slowed down iPhones with old batteries. However, unlike Apple iPhones which simply slow down if the batteries get old, some Samsung's flagship Galaxy Note 8 and S8 series phones with relatively newer batteries refuse to boot up after the battery reaches zero percent and switches off. Even worse, despite plugging into the charger, the phones wouldn't charge, preventing them from booting up. In short, the phones just become unusable.
A report by Phone Arena suggests that the best thing that Galaxy Note 8 and Galaxy S8+ users can do to avoid the problem is that they should make sure that they charge their phone batteries up before the battery level goes down to 0 percent.
Meanwhile, Samsung has acknowledged the issue and has said that it is investigating what is going wrong with the two devices.
Samsung has issued a statement acknowledging that some users have reported an issue with the batteries on Galaxy Note 8 and Galaxy S8 Plus smartphones.
The statement shared by Phone Arena reads: "Of course, Samsung is taking all reports of this kind seriously, we only received a very small number of customer inquiries that could be linked to the charge management, and unfortunately we can only comment on the matter further if we have more detailed information about the affected devices."
After the Galaxy Note 7 debacle, Samsung had ensured consumers that it uses an 8-step battery test to ensure the safety of the batteries used in the Galaxy S8 and Galaxy S8+. However, the bricking of the devices does raise some serious questions about Samsung's battery test.
It was reported last week that some users of the Galaxy Note 8 and Galaxy S8 Plus units were complaining about charging issues on the phones. The users claimed that their phones would not charge and come back to life after the battery drained to 0 percent. Customers had posted the issue on Samsung's US forum as well, and surprisingly some of the comments date back to October and November 2017.
Back in 2016, Samsung was in a similar situation when that year's flagship Galaxy Note 7 was discontinued after reports and videos showing the device blasting up flooded the internet. Samsung incurred huge losses after the event and when it launched the Galaxy S8 back in February 2017, many people were sceptical about the device's battery. But Samsung ensured consumers that it uses an 8-step battery test to ensure the safety of the batteries used in its phones.
Source: Phone Arena