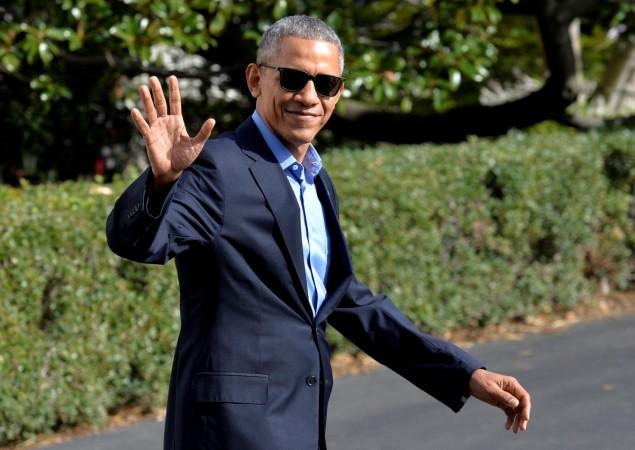 Republican Donald Trump on Sunday night conceded that the United States President Donald Trump is a "terrific" man and has a "great sense of humour." Trump made the statement during a television interview programme CBS "60 Minutes".
President-elect Trump has been vitriolic in his remarks about the US President during his presidential election campaign, deeming him one of the worst presidents of America. Trump earlier this year had raised questions about Obama's birth place and had said that the first Black US president was not born in America, asking for his birth certificate. Trump, however, later conceded that Obama was indeed born in the United States.
Donald Trump met President Obama on Friday in the White House for the first time to discuss the transition of the administrations. After the meeting concluded, Trump said that he found Obama to be a "very good man".
"I found him to be terrific. I found him to be very smart and very nice. Great sense of humour, as much as you can have a sense of humour talking about tough subjects, but we were talking about some pretty tough subjects. We were talking about some victories, also. Some things that he feels very good about," Trump said during the television interview.
Although the meeting was scheduled just for 15 minutes, it went on for around 90 minutes. Trump's wife Melania Trump also met the first lady Michelle Obama at the White House.
"This was just going to be a quick little chat and it lasted close to an hour and a half. It could have gone on for four hours. I mean, it was in fact, it was almost hard breaking it up because we had so many things to say. He told me the good things and the bad things... I wanted to get his full view. I got a good part of his view. And I like having that because I'm going to be inheriting that in a short period of time," Trump added.
Talking about repealing Obamacare, Trump said that President Obama did not ask him not to repeal his signature healthcare plan but told him about the merits and difficulties of it. Trump said that he found parts of the Obamacare health plan very interesting.