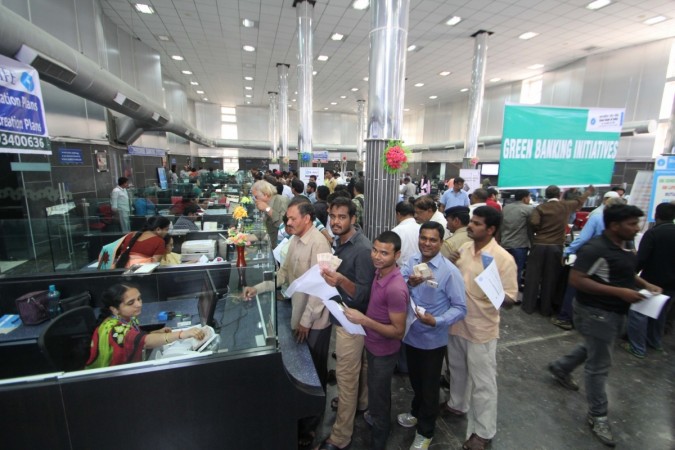 Banks were apparently ticked off to prepare for something drastic but could not guess what it could be, given the nature of secrecy maintained by the Central government over the demonetisation of Rs 500, Rs 1,000 currency notes. A day prior to the November 8 by Prime Minister Narendra Modi, banks were asked to install CCTVs near cash counters, claims a report.
"We initially thought the instructions were for increasing security. We asked an agency to urgently install two more CCTVs. We realised the actual import of the instruction only when Prime Minister Narendra Modi announced the demonetisation of 500 and 1,000 rupee notes," IANS quoted a Chennai-based nationalised bank manager as saying on Monday.
The purpose was to track those who would deposit wads of demonetised money on behalf of black money hoarders for a commission.
"Today, every person who enters a bank and the amount he deposits is captured on a camera. Further, we enter the details in the banking system. There is also documentary evidence. If the government wants, it can now track a person. So, if people think they can exchange Rs 500 or Rs 1,000 notes on behalf of somebody else without detection, they are totally wrong," he told the agency.
The government, on its part, has moved swiftly to stem the public anger in some areas over non-availability of fresh currencies and also acceptance of demonetised notes at critical outlets.
PM Modi reviewed the situation with senior officials of the finance ministry and enhanced steps to deal with the situation. These include efforts to make available the new currencies of Rs 500 and Rs 2,000 at ATMs, increasing the cash-holding limit of the approximately 1.2 lakh banking correspondents to Rs 50,000, provide more cash for disbursement at the 1.3 lakh post offices in the country.
The efforts are in tandem with updates and FAQs issued by the Reserve Bank of India so that people do not panic or scramble for cash at banks and ATMs.