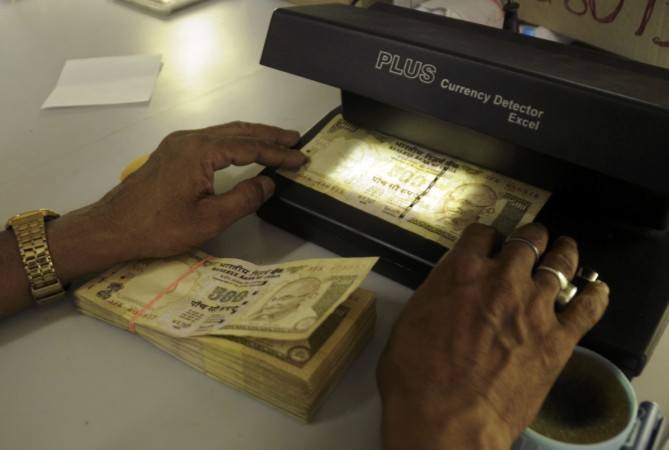 The ban on currency notes of Rs 500 and Rs 1,000 denominations has fetched Indian banks across India a deposit of about $29.8 billion after the government's surprising move On November 8, even as customers spent hours in queues outside ATMs and banks to get their money exchanged.
More than 70 million transactions took place between November 8-12, thereby putting the entire banking sector under pressure to replace the cash, Bloombergreported. On Saturday, India's Finance Minister Arun Jaitley said there was enough money in the currency chests at more than 4,000 locations and the reconfiguration of ATM machines may take roughly about two weeks.
"A big regret is that people are getting inconvenienced, but currency replacement of this magnitude will cause some problems. There are long, but orderly queues. Such a big currency replacement can't be done overnight," Jaitley told the media during a press conference on Saturday.
Last week, Prime Minister Narendra Modi surprised the country by announcing the immediate ban on Rs 500 and Rs 1,000 notes. The Modi government's decision to halt circulation of the two higher denomination currency notes was taken to stop terrorism financing and to end corruption practices.
India's biggest state-owned lender State Bank of India (SBI) received deposits worth Rs 478.6 billion rupees. The bank, along with its subsidiary banks, accounts for about 20-25 percent of the entire country's banking system. SBI collectively handled 543.70 billion rupees of cash transactions, which includes deposits, withdrawals and exchanging of old notes for new ones.
Some citizens have faced inconvenience due to the overnight announcement on the currency ban. The move may put an end to black money circulating in the Indian economy.
At present, the printing presses are working full time to print bank notes, which would ensure availability, the RBI said in a statement on Saturday. "To sustain the demand, printing presses are printing the currency notes at full capacity so that adequate quantum of notes is available," RBI said.