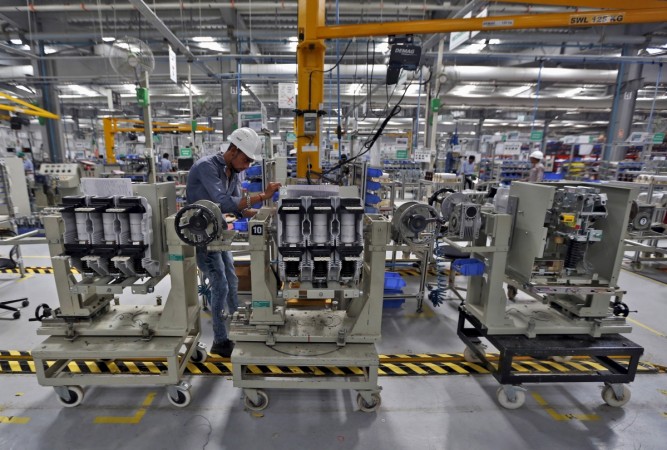 Credit growth during the first two months of 2016 rose sharply to 12 percent, indicating signs of a recovery in the Indian economy. However, increasing borrowing costs should be a cause of concern, according to an economist.
"After slowing to decade lows last year, India's loan growth is showing early signs of an upturn. While deposit growth is still lagging, banks' credit growth averaged 12% in Jan-Feb16 improving from Jul-Sep15's 9.4%. The pick-up was led by services and industrial sectors," said Radhika Rao, economist, group research, DBS Bank, in a note Wednesday.
But a spike in lending rates by non-banking sources is a cause of worry.
"However, market-based borrowing costs have risen sharply in recent months. For instance, three-month commercial paper rates have averaged 9% in Mar so far, up sharply from 7.8% in Dec15. Corporate bond yields (10yr; AA credit) are up 9% in Mar from 8.8% in Dec15," Rao said.
The commercial paper rates were high even as the yield on government securities is on the decline. "The 10Y benchmark yield settled at 7.50%, same as yesterday's close," said ICICI Bank Treasury Research in its Wednesday note.
With many of the commodity businesses suffering from low prices and high debt, there is little reason to take comfort from the sharp rise in credit growth. Further, many of these businesses form a large part of bank loans.
"The sluggish private sector cycle has been a drag on the banking sector, with infrastructure, mining, iron/ steel and two other sectors making up more than half of the bad loans faced by the domestic banks. Against this backdrop, the ongoing improvement in credit growth is likely to be met with caution," Rao said.
Factory output contracted for the third month in a row in January 2016, indicating persisting sluggishness in Asia's third-largest economy. The contraction was 1.5 percent, after 1.2 percent in December 2015 and 3.4 percent in November 2015, on a year-on-year basis.