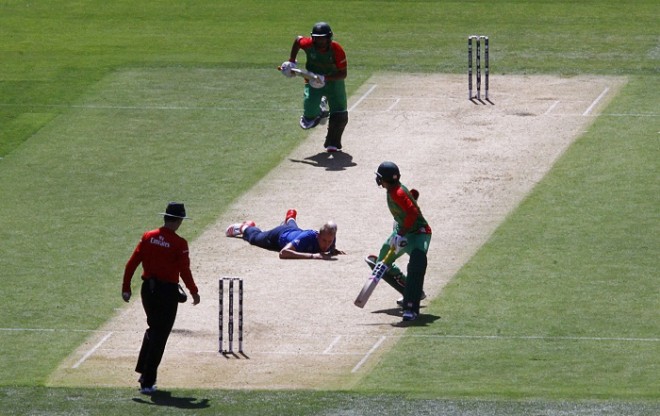 The terror attack in Bangladesh on Saturday could have a big impact on their national cricket team's schedule. England are scheduled to tour Bangladesh for three ODIs and two Test matches, starting October, but the England Cricket Board (ECB) will decide on the fate of the tour after consulting their government. However, Bangladesh Cricket Board (BCB) are confident that the tour will go ahead as planned.
The ECB, following the attack that took place inside a restaurant in Dhaka and left 22 people and six terrorists dead, said in a statement that players' safety will always be paramount. The cricket board added that they will keep a close eye on the situation before taking any calls on the tour.
The ECB's stand comes on expected lines, especially since the England team have to spend much time in Dhaka — the centre of the recent attack — and Chittagong. However, BCB president Nazmul Hasan is confident that the tour will go ahead as scheduled. While he said that he had never thought such attacks could occur in Bangladesh, he expressed confidence that the situation would improve by the time England comes to Bangladesh.
"It is a very unfortunate incident for Bangladesh. We never imagined such a thing could happen in this country," Reuters quoted Hassan as saying.
"I have seen England's reaction, which is quite normal. We would have done the same thing if we were in their position. Even after the Paris attacks, the game didn't stop there. Sport will go on. England are coming after three months, by which time the situation in Bangladesh will get better."