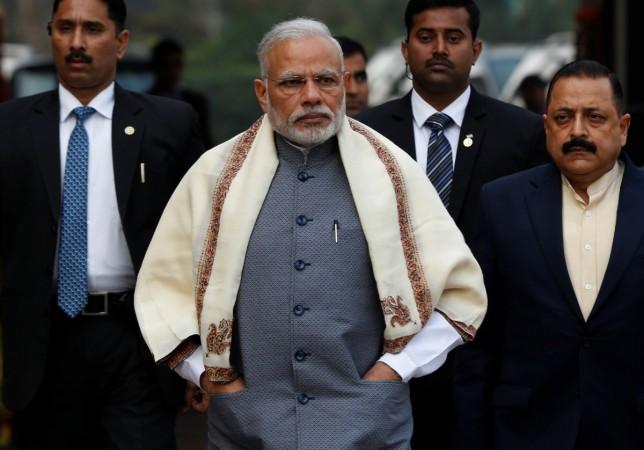 Prime Minister Narendra Modi's demonetisation move to ban Rs 500 and Rs 1000 notes received a mixed response from the countrymen. While many faced discomfort, there were others who praised his move. However, a Bangladeshi sex worker has not yet been successful in converting her nearly Rs. 10,000 worth of savings in banned notes to new ones.
The unidentified Bangladeshi woman, who was rescued from a brothel in Budhwarpeth, Pune, in December 2015, had tweeted a hand-written letter to PM Modi asking him to help convert her savings.
In her letter, the woman narrated the hardship she faced till the time she was rescued from the brothel. She wrote that she was lured to India under the false pretext of getting a job, however, she was later forced into prostitution.
The woman's letter, which was marked to both PM Modi and to External Affairs Minister Sushma Swaraj, stated that she had been in an abusive marriage for three years before she decided to leave.
She wrote that she took up a garment factory job in Bangladesh for Rs. 9,000 after she divorced her husband, and she used to look after her parents with the money she earned. At the factory, one of her colleagues told her about his contacts in India and how she could earn more money.
"As my financial condition was not good, I agreed to it and he brought me to Vashi. where, to my horror, he sold me to a Nepali woman for a mere Rs. 50,000," the woman wrote.
"I was then taken to Bengaluru and handed over to another woman who forced me into prostitution. Later, I was assured that I was being sent back to Bangladesh, but instead ended up in Pune," she claimed in the letter.
The woman, in her letter, wrote that she had saved her money by collecting tips from customers, and that her savings of around Rs. 10,000 was left with the brothel owners when demonetisation came into effect.