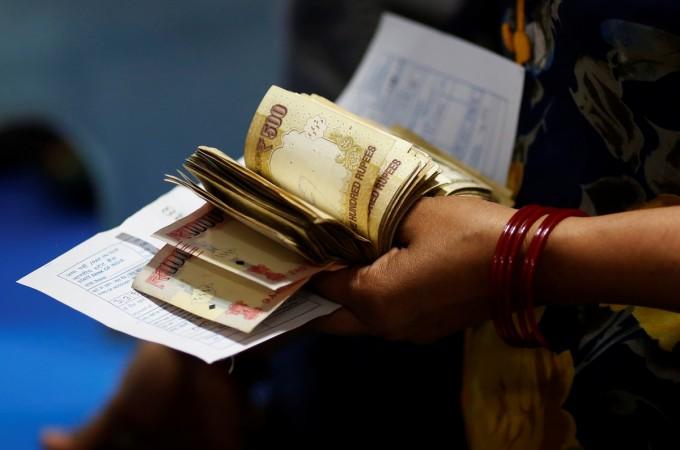 In what appears to be an emerging trend, the government on Saturday reduced interest rates on small saving schemes, including the popular Public Provident Fund (PPF), NSCs and Kisan Vikas Patra by 10 basis points. PPF and NSCs will now earn 7.8 percent, while KVPs will fetch only 7.5 percent, the Economic Times (ET) reported.
Prior to this rate cut, PPF, NSC and KVP were offering 7.9 percent, 7.9 percent and 7.6 percent respectively.
The Senior Citizen's Savings Scheme and Sukanya Samriddhi Yojana will now offer 8.3 percent. Both schemes were earlier offering 8.4 percent.
Interest rates on small savings are linked to the benchmark 10-year government bond yields and are revised every three months. The last revision took place in March, when the rates for all schemes had been reduced by 10 basis points.
According to the Gopinath panel's formula, PPF rate should be 50 basis point above the benchmark bond yield. Given that the 10-year bond yield is hovering around 6.5 percent, the PPF rates should be not more than 7 percent, observers said.
Observers quoted by ET said the government is not going by the Gopinath panel formula in fixing rates.
"Now, the formula is to reduce the rates by 10 basis points every quarter," Manoj Nagpal, CEO of Outlook Asia Capital, told ET. This calibrated approach has been taken to reduce the political impact of the rate cut.
The government has been conducting quarterly reviews of the various prevailing rates for small savings schemes.
On March 31 this year, the government had reduced the interest rates on small savings schemes for the April-June quarter. Rates on PPF deposits were reduced to 7.9 percent per annum from 8 percent, and on the five-year senior citizens savings scheme to 8.4 percent from 8.5 percent respectively.
Other schemes that saw interest rate reductions on March 31 included the Kisan Vikas Patra, or KVP to 7.6 percent from 7.7 percent, Sukanya Samriddhi Account Scheme to 8.4 percent from 8.5 percent and term deposits of 1 to 5 year tenures.