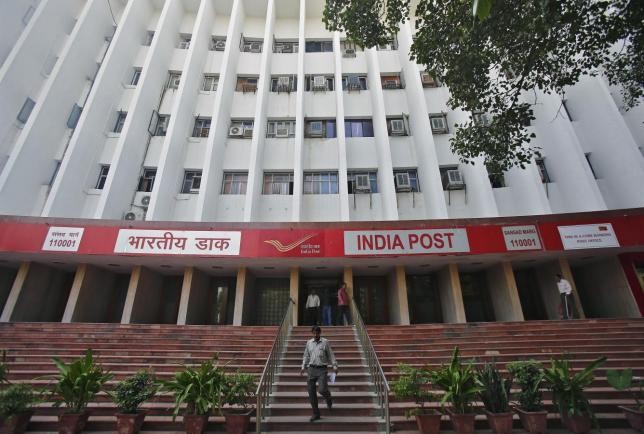 The first quarterly review of interest rates of short-term small savings is due Tuesday and would be the first after the presentation of the Union Budget for 2016-17. The rates, which were revised downwards Feb. 16, are likely to be lowered again, according to an analyst.
The February announcement reduced interest rates on instruments with maturity ranging from one year to three years -- Kisan Vikas Patra (KVP) and post office recurring deposits -- to 8.15 percent per annum, down 25 basis points (bps). The rates were effective from April 1.
"The 25 bps spread that 1 yr., 2yr. and 3 yr. term deposits, KVPs and 5 yr Recurring Deposits have over comparable tenure Government securities, shall stand removed w.e.f. April 1, 2016 to make them closer in interest rates to the similar instruments of the banking sector," the finance ministry had said Feb. 16.
The aim was to "help the economy move to a lower overall interest rate."
Rates on long-term savings instruments like Public Provident Fund (PPF), National Savings Certificates (NSCs), Senior Citizen Savings Scheme, Monthly Income Scheme and Sukanya Samriddhi Yojana (to encourage investments for girl children) were left unchanged.
The government had also announced a calendar for quarterly revision of the interest rates on short-term savings, with the first such revision due March 15. A downward revision is likely, DBS Bank economist had predicted last month.
"Inferring from the gap between deposit rates on such small saving schemes (range of 8.4% to 9.3%) vs bond yields of a similar tenor, these rates could be lowered to the tune of 50-80bps in the upcoming cycle," Radhika Rao, economist, group research, DBS Bank wrote last month.
"...in the quarters ahead, the banks will have an additional impetus to lower retail deposit rates to better reflect the 125bps cut in the policy rates last year. This in turn is expected to help bring lending rates down," she added.
The announcement would come days after a controversial proposal to tax provident fund withdrawals kicked up a furore both within and outside the Parliament, forcing Finance Minister Arun Jaitley to withdraw the proposal.