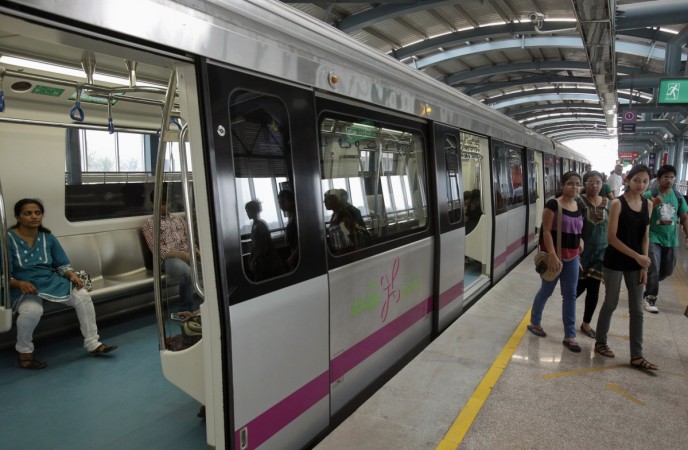 Bangalore Metro Rail Corporation Limited (BMRCL), Indian IT city's five-year-old network, hopes to improve operational efficiency in the current fiscal with higher passenger traffic and increased non-fare revenues.
Namma Metro, as the network is colloquially called, saw its net loss widen to Rs 360.98 crore in 2015-16 from Rs 263.26 crore in the preceding fiscal, even as operating income rose 58 percent to Rs. 28.28 crore from Rs 17.83 crore in 2014-15. Total revenues stood at Rs 45 crore for 2015-16.
Read: Cauvery water dispute: Woman burns bus in exchange for biryani during Bengaluru shutdown
The metro network's interest costs in 2015-16 were Rs 37 crore in comparison to Rs 29.64 in the previous financial year. Its debt stood at Rs 9,661 crore as on March 31, 2016, according to the financial statement for financial year 2015-16.
More ATMs at Metro stations
BMRCL's other income, which stood at Rs 16.78 crore last fiscal, is poised to rise in the future as it finalises to leverage its sprawling at its 22 stations. The most significant would be the setting up of ATMs at 17 stations, for which it has selected five banks in the first round of tenders. The number of stations and ATMs will go up after the second round of bids.
"There was a lot of interest but because the closing date of the tender was during the holidays this month, a few banks could not complete their applications. As a result, around five stations did not got bids. But this will be set right in the coming days with another tender," a BMRCL official told The Hindu. The cumulative rental income from the ATMs will be around Rs. 2.5 crore annually, the official told the daily.
The non-fare revenues are expected to spurt in the coming years, according to Pradeep Singh Kharola, Managing Director, BMRCL. "With the increase in ridership, the rent at Metro stations is set to soar. We are presently charging Rs 1,000 as rent per square foot. This could increase in the future," he told The New Indian Express (TNIE).
Higher passenger traffic
With the purple line becoming operational from April this year, the number of passengers carried has shot up to 1.75 lakh everyday from 46,055 earlier. This will reflect in BMRCL's increased revenues from operations.
"We were running at an average of 40,000 commuters per day before the launch of the underground corridor. It has now increased four-fold, with almost 1.7 lakh to 1.8 lakh riders daily," Pradeep Singh Kharola told TNIE.
The network operates two line — east-west corridor (also called purple line) and north-south corridor (also referred to as green line).