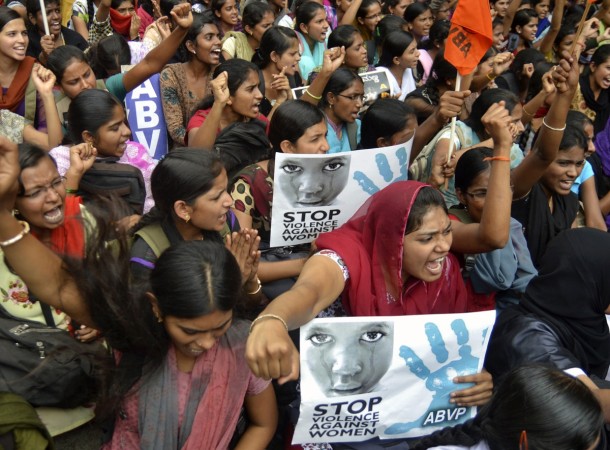 With the anger and outburts over the alleged rape of a six-year-old schoolgirl in an elite Bangalore school last month yet to subside, shocking details of sexual abuse of at least seven schoolgirls in another school in the city have now emerged.
It has come to light that a 64-year-old male teacher, who was arrested last week for sexually abusing an eight-year-old girl repeatedly within the school premises, had sexually abused at least seven more girls studying in classes III and IV for 45 days.
Parents of three more girls have lodged a complaint against the teacher, identified as Chandramouli, after the girls refused to return to classes, saying they were scared of him, according to The Times of India.
The accused, who retired as a postman and got the job in the school as the principal was his friend, was arrested on 5 August, after the parents of the eight-year-old complained to the police.
The principal was booked for failing to report the crime. The police filed a case against them under Section 8 (sexual assault) and 21 (relating to failure to report offence) under the Protection of Children from Sexual Offences Act (POSCO).
While the school, located on Kanakapura Road, was shut down for a few days after the first incident was reported, when it reopened on Monday several girls said they were scared of the teacher and refused to attend classes.
"The girls are psychologically scarred and require counseling. But the school has hardly thought about it. Most parents are from the labour class and cannot afford to send their children to schools that demand huge fees," the report quoted Geeta Menon, director of Stree Jagriti Samithi, which accompanied a delegation of parents to the school.
Parents are now worried about sending their daughters to the school and have been demanding Transfer Certificates to shift their wards to another school.
"All was well till this new male teacher joined. I don't have the courage to send my granddaughter to this school anymore. We want TC from here and admission in other school. The principal of this school has to facilitate that," said Muniyamma, the grandparent of a student.
Three students have reportedly been given seats in a neighbouring school.