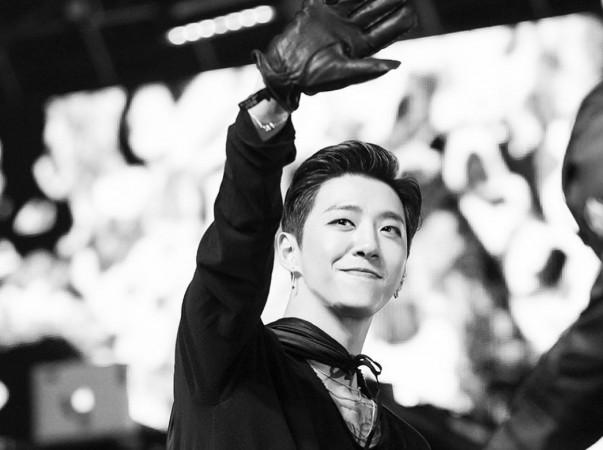 Bang Yong-guk, rapper and leader of South Korean band B.A.P, has left the boy group following the end of his contract with TS Entertainment. He left the record label after talks of contract renewal failed between both parties.
As noted by website Soompi, TS Entertainment released an official statement on August 23 that said, "B.A.P's Bang Yong-guk, who has been with TS Entertainment since August 12, 2011, recently saw his exclusive contract with us come to an end on August 19, 2018."
"We have spoken extensively with both Bang Yong-guk and the other members of B.A.P, and we will be respecting his decision to not renew his contract with us. We want to express our gratitude to Bang Yong-guk for being with us till now, and we wish him the best of luck on his future endeavours," the statement read.
The record label also said, "Bang Yong-guk has departed from B.A.P as his contract has ended, and B.A.P will continue on with five members (Himchan, Daehyun, Youngjae, Jongup, and Zelo). Their scheduled activities will continue as planned and we will continue to give B.A.P's activities our support," concluding with a plea to fans, "Please continue to give B.A.P your love and interest in the future. Thank you."
As noted by Soompi, TS Entertainment had already revealed that Bang Yong-guk was the member whose contract was going to expire first. Attempts were being made by the label to renew the contracts of all the six members of the K-pop group, however, the discussions didn't work out well with Yong-guk.
B.A.P had talked about their contracts ending at their concert 'B.A.P 2018 Live Limited in Seoul,' on July 22. At the end of the concert, a teary-eyed Youngjae said, "Today marks the end of our tour. We were able to end it well because you were all here with us."
"Actually, all six of us have contracts that end at different dates. That's where we are," Himchan revealed and added, "In a way, this might be the last concert we do together. I wasn't sure if I should say this today, and I was thinking of not saying it. We still have time left on our contracts, so you might be able to see us on stage again, but we think this will be our last concert as six."
Daehyun also said, "Nothing has been decided yet, but as of now, this is our last scheduled concert. But we're always ready to greet you. So please don't be sad. If you cry…"and broke down mid-sentence. Youngjae had to comfort him.
Jongup's words weren't comforting enough to fans who had already started pleading the boys, "Don't go." He said, "We filled this concert with our story, from our debut till now. This concert has been a time for me to look back on myself, and it was a concert that made me think a lot. It will remain with me as a good memory."
Jongup thanked his fans saying, "Six boys ran with all their might, and it was all of you who made us special. I want to tell you that I'm always grateful. Please continue to make us even more special in the future."
Finally, singer Yong-guk addressed the fans saying, "Don't cry. Never forget that BABYs are always a big source of energy for us. We are always working hard to show our best side, so please keep giving us your love."