After India's rather poor performance in the England series, captain Virat Kohli has put forward a list of demands to the Committee of Administrators on behalf of the team before the 2019 World Cup.
The list was presented to the CoA during a review meeting which took place in Hyderabad. This was attended by the Indian management including head coach Ravi Shastri, Rohit Sharma, and Ajinkya Rahane.
As per reports in the Indian Express, the demands included providing fruit of the choice of the team, booking hotels and reserving a rail coach for their travel. The long-standing demand of WAGs accompanying the team was also made.
Booking hotels with proper gyms were one of the requests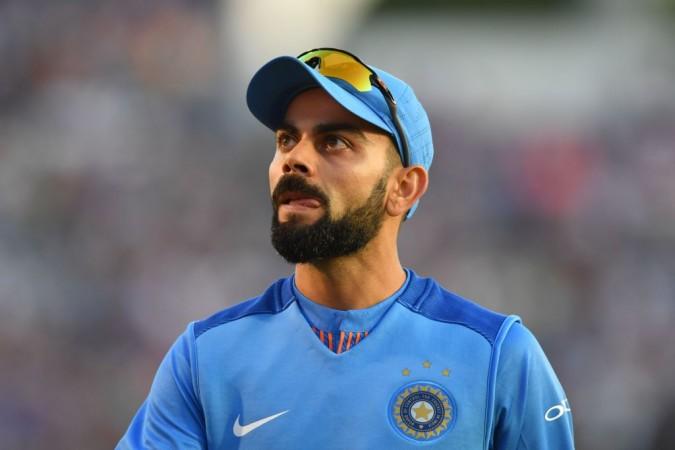 "Apparently, the England cricket board failed to serve the Indian team with the fruit of their choice during the tour. But the CoA was amused by the request and said that the players should have told the team manager to buy bananas on the BCCI's expenses," a source was as quoted by the Indian Express.
Also, as per the source, there were other demands made which included booking hotels with a proper gym and the protocol regarding wives accompanying players on tours.
Also, the management put forward a request which said that a separate rail coach be booked for the players as it saves a lot of time while travelling. The CoA and BCCI were concerned about the security around this request. However, since many players did travel personally along with their partners in England in the previous tour and the board believes that this affects team bonding.
"The team wants a coach to be blocked and booked. The CoA was worried about travelling Indian fans mobbing the train. Eventually, the committee agreed under the condition that the CoA or BCCI won't be held responsible if anything untoward happens," sources said.
As far as the WAGs issue is concerned, the BCCI wants to take a written consent of all the players individually before taking any decision as it should not be a source of any distraction on tours.