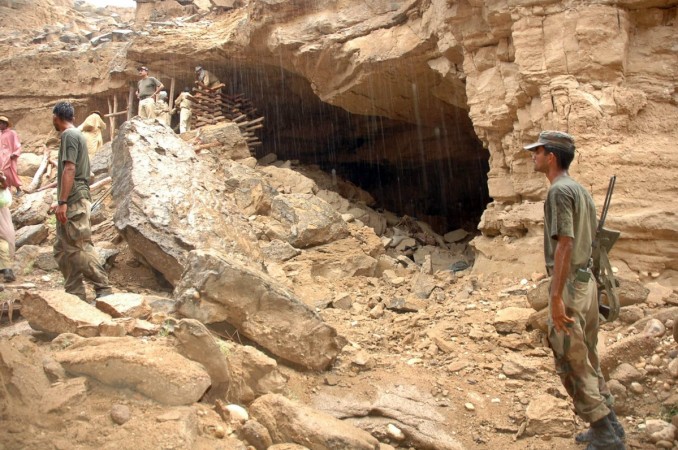 Baloch activists have urged Indians to join a social media campaign to observe "Black Day" on Aug. 26, which happens to be the 10th death anniversary of Akbar Bugti, the veteran local leader who had led the movement for Balochistan to get more autonomy. He is widely considered to be the father of the Baloch freedom movement.
Bugti, who had been the Tumandar, or head, of the Bugti tribe of the Baloch people, had driven a tough resistance, sometimes even engaging in armed combat with the Pakistani security forces. It was on Aug. 26, 2006, that the man, who is still lovingly referred to as "Dada-e-Baloch", was cornered in a cave and killed by the Pakistani Army, who blew up the cave.
General Pervez Musharraf, who was not only the Chief of Army Staff but also President of Pakistan at the time, had, however, claimed that Bugti committed suicide. Musharraf later faced legal proceedings and was arrested in 2012 in connection with the case.
It is in this connection that the Baloch Republican Party has called for the observance of "Black Day" on Aug. 26, 2016, with a social media campaign, and Indians have been asked to join in. The hashtag #ShaheedNawabAkbarBugti has been created for the campaign.
The Baloch people have been reaching out to India increasingly ever since Prime Minister Narendra Modi spoke on their struggle and strife earlier this month.
Things even went to a point where Baloch Students Organisation (BSO) chairperson Karima Baloch appealed in a video to Modi during Raksha Bandhan to help his Baloch "sisters" because the Pakistani Army was taking away their brothers.
In fact, recently, pictures surfaced of Modi's images being used by protesters in Balochistan!
And their hopes that India will support the Baloch cause is now espoused on Twitter with the hashtag #IndiaforBalochistan and they are looking to draw courage from each action from India, and hoping that Modi's statements on the issue help their cause by at least making them heard.
Meanwhile, Balochistan's love and respect for its deceased leader is still intact, as is evident from the following tweets: