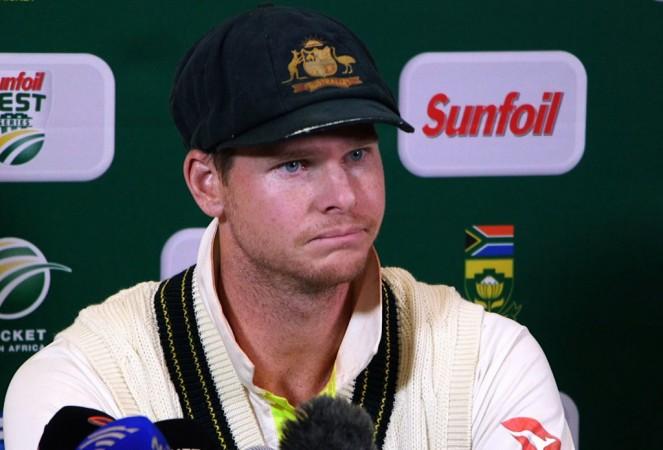 Former India captain Sourav Ganguly has criticized the International Cricket Council's (ICC) decision to hand out just a one-Test ban to Smith in light of the Australian batsman's involvement in a ball-tampering scandal.
Australia skipper Smith admitted in a press conference on March 24 that he was part of a plot to deliberately tamper the ball during the third Test against South Africa in Cape Town.
He was hit with a one-match ban and fined his entire match fee by the International Cricket Council (ICC) over the incident, while his Indian Premier League team, Rajasthan Royals, said they were awaiting "further instructions" from the Board of Control for Cricket in India (BCCI) over taking action themselves.
"I think the ban of just one match and 100 per cent match fee is a bit soft," Ganguly told India Today.
"Ball-tampering has happened before. Bowlers and fielders have found different ways to get the ball roughened up on one side. But the orchestra which was behind it and the way it has happened, the way it was hidden immediately when the camera was on, will leave a very bad taste for everyone who's seen it.
"With so much of television, I really found the Australian team management very, very stupid."
Smith has stepped down as captain of the Royals, who are returning to the Indian Premier League after serving a two-year ban over a corruption scandal, as a result of the scandal.
Speaking before Royals named Ajinkya Rahane as their new captain, Ganguly predicted that Sunrisers Hyderabad would sack their own captain, Australia vice-captain David Warner, who has also been implicated in the ball-tampering row.
"I feel Rajasthan Royals coming back to the IPL after two years, they will not want to affect the image of the team," he said.
"Image is very, very important and I think Rajasthan Royals will take a tough decision.
"And it's the same thing with Sunrisers Hyderabad, and maybe they'll ask somebody else to lead the side. Shikhar Dhawan might lead with David Warner in the squad."