Rajasthan Royals (RR) would want to start the 11th season of Indian Premier League (IPL) with a "clean slate" and it would be easier for them if tainted Australia batsman Steve Smith decides to step down as captain of the franchise, according to a senior Board of Control for Cricket in India (BCCI) official.
Former champions Royals, who are making a comeback after the completion of their two-year suspension over corruption charges, had retained Smith for Rs 12.50 crore ahead of the IPL auction as they looked to build their squad around one of the modern-day batting greats.
However, Smith's involvement in the much-publicized ball-tampering scandal in South Africa has made it tricky for the Rajasthan-based IPL franchise.
Smith received a one-match ban and 100 percent match fee as fine from the International Cricket Council (ICC) Sunday, a day after the former skipper conceded he and Australia's "leadership group" had orchestrated the ball-tampering episode during the third day of the recently-concluded third Test of a four-match series against hosts South Africa.
While the Royals are breathing easy after Smith escaped with a mild punishment from the ICC, things could get complicated for them as the right-hander is likely to receive a sterner punishment from Cricket Australia, who launched a probe into the issue Sunday.
Notably, Smith and his deputy David Warner stood down as captain and vice-captain Sunday after the Austrian Sports Commission and prime minister Malcolm Turnbull expressed disappointment and demanded strict action against the "leadership group".
"Now, the ball is completely in Rajasthan Royals' court. Yes, Smith was dishonest in allowing a youngster to tamper with the ball. He has set a very bad example but Rajasthan's plans revolve around Smith," the BCCI official was quoted as saying by the Press Trust of India.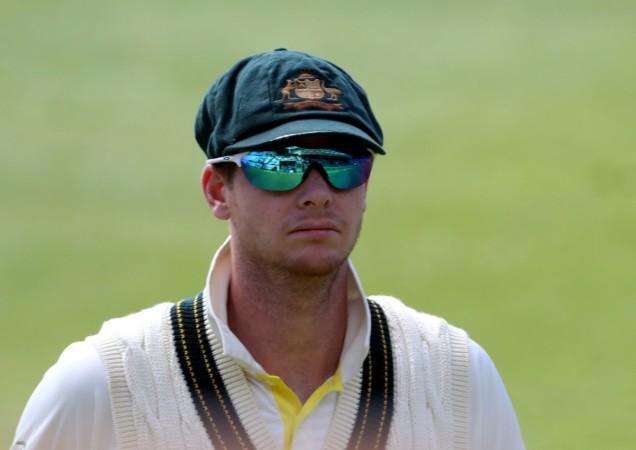 "We think Rajasthan will like to start with a clean slate without any controversy. So, it would be easier if Smith decides to play as a batsman only and let someone else take over the mantle of captaincy," he added.
Royals' executive chairman Ranjit Barthakur made it clear Sunday, March 25, that the franchise would not tolerate actions that "bring disrepute to the game of cricket". However, he maintained they were waiting for further instruction from the apex body of cricket in the country.
Rahane to lead Rajasthan, Sunrisers tight-lipped about David Warner
Ajinkya Rahane seems to be the likely candidate for Royals' captaincy if Smith decides to play only as a batsman in the upcoming season.
Meanwhile, Sunrisers Hyderabad are yet to make an announcement on Warner, their skipper, whose involvement in the ball-tampering incident became evident after he stood down from vice-captaincy Sunday.
Notably, Warner had been an integral member of the Sunrisers' squad over the years and he became the second captain after Adam Gilchrist to win the IPL title with a Hyderabad-based franchise in 2016.