India cricket great Sachin Tendulkar has called for pundits and commentators to stop criticizing disgraced Australian trio Cameron Bancroft, Steve Smith and David Warner after they showed contrition for ball-tampering.
The three players were sent home from the South Africa tour for their involvement in a plot to change the condition of the ball during the third Test against South Africa in Cape Town.
A distraught Smith broke down in tears while speaking about the scandal during a press conference in Sydney on March 29. Bancroft and Warner also made public appearances after landing in Australia to apologize and express regret for their actions.
Tendulkar said it was time for the cricket community to give the trio some breathing space after the media firestorm caused by the scandal over the past week.
"They are regretting and hurting and will have to live with the consequences of their act," the legendary batsman wrote on Twitter.
"Spare a thought for their families as they have much to endure along with the players. Time for all of us to take a step back and give them some space."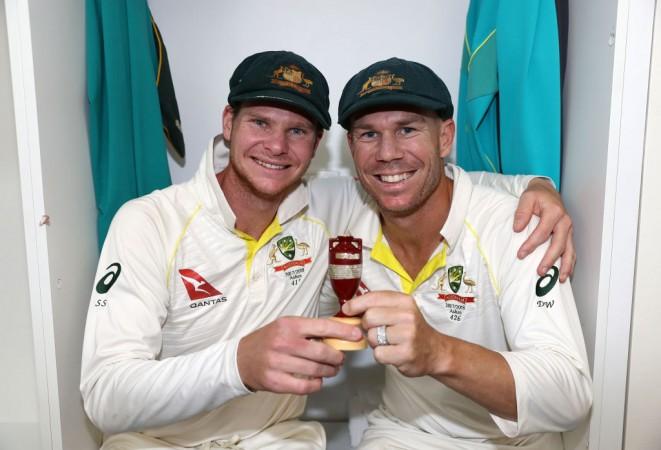 Earlier, Tendulkar tweeted in support of Cricket Australia's decision to hand one-year bans to Smith and Warner, along with a nine-month ban to Bancroft, saying the lengthy suspensions were necessary to safeguard the integrity of the sport.
"Cricket has been known as a gentleman's game," the 44-year-old wrote on Twitter. "It's a game that I believe should be played in the purest form.
"Whatever has happened is unfortunate but the right decision has been taken to uphold the integrity of the game. Winning is important but the way you win is more important."
Cricket Australia's investigation concluded that Warner had developed the plan to alter the condition of the ball using sandpaper and that the vice-captain then instructed Bancroft to carry out his plan on the third day of the third Test against South Africa.
Smith is charged with having had knowledge of the plot but failing to prevent it from being executed.
Smith and Warner have also been barred from competing in this year's Indian Premier League tournament by the Board of Control for Cricket in India.