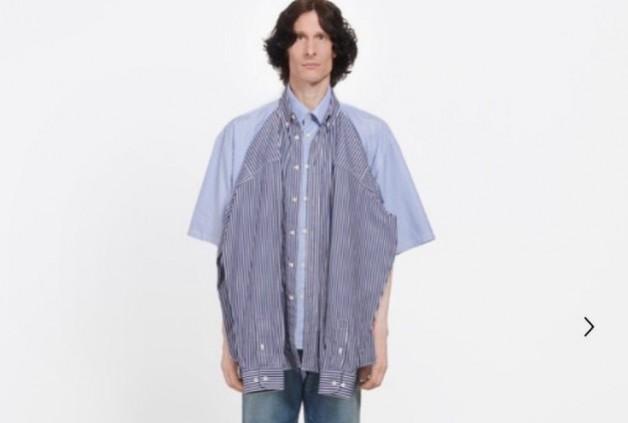 Want to wear something formal and also something casual as well? Then Balenciaga's "T-shirt Shirt" might be the best option for you but hold your horses, it costs a whopping $1,290 (£974), which is approximately Rs 87,000.
Its design and price has caused an uproar on social media. Many people called it a "joke" while others think that it is so bizarre that it cannot exist.
This luxury designer wear, which is apparently the fashion house's Fall '18 collection, is a t-shirt with a shirt draped on top of it.
A lot of Twitter users said that this garment's concept comes from "buy one get one free". A few others said, "When you can't choose between two favorite shirts: Double Shirt."
It is not the first time that the brand has attacked by the trolls on social media for its bizarre design. In 2017, their $3,000 designer bag drew flak because it looked like a kambal bag.
Since creative director Demna Gvasalia took the reigns of the Spanish fashion brand, these kind of designs started emerging from the brand. Despite the social media users trolling them mercilessly, the brand has been designing more such stuff.
Last year, the blue-coloured Ikea –inspired bag baffled the internet, which was put on sale with a $2,150 price tag. But on the Ikea site, the bag was being sold at only 99 cents.
Then came their Balenciaga x Crocs, which also had a hefty price tag of $850. But the one thing that grabbed the eyeballs was its design. It was first showcased at Paris Fashion Week last year. And, most surprising part was the shoes were sold out before they was actually put on sale.
Check some of the Twitter reactions here.