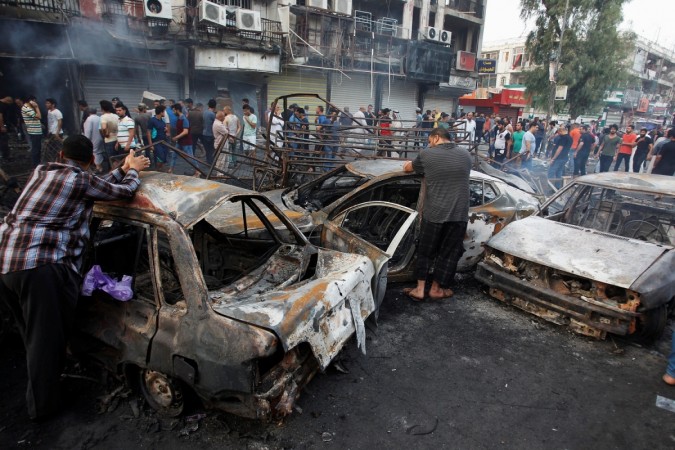 At least 21 people, including eight civilians and two police officers, were killed and around 35 injured after a suicide bomber attacked a security checkpoint in northern Baghdad on Sunday, Iraqi officials said.
The police said that a suicide bomber detonated a device at the entrance of the Shiite district of Kadhimiyah in the morning injuring at least 35 people.
BREAKING: Iraqi officials say a suicide bomber has killed at least 10 people at security checkpoint in northern Baghdad.

— The Associated Press (@AP) July 24, 2016
The Islamic State group has claimed responsibility for the attack through Amaq, a news agency affiliated to the terrorist organisation, and Isis supporters on social media, CNN reported.
At least 11 people were killed and another 32 were injured after a car full of explosives detonated in an outdoor market in Shiite-dominated Rashidiya, a district located in the north of Baghdad on July 12, 2016.
Several blasts in the busy shopping and business districts of Baghdad on July 2 had killed at least 80 people dead and injured another 200. The Islamic State group had claimed responsibility for the multiple attacks.
Iraq has been a victim of violence since 2014 when Isis gained control of the northern and western parts of the country.