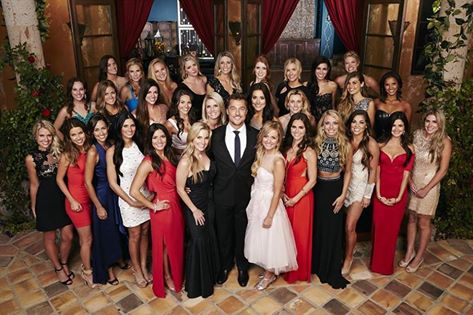 As "The Bachelor" star inches towards the Final Rose ceremony, fans have started noticing how easy-going and laid back Chris Soules is with contestant Whitney Bischoff, prompting many to bet that it won't be long before the 33-year-old realises that he has found "The One."
Bischoff has been flying under the radar for a good part of the season, but she has slowly emerged as a fan-favourite especially after the episode where she defended Jordan for seeking out Soules for yet another chance at love.
Following the incident, Soules said that he was glad he gave the group date rose to Bischoff for handling the situation with grace.
While Soules' chemistry with Bischoff might not be as physically intense as the one he shared with Britt Nilsson, the show's host Chris Harrison told TVGuide that Bischoff's friendliness makes her a frontrunner.
"There is no discernible reason why they should be so comfortable around each other, but they are. I don't know if it's because they just have chemistry, but whereas Britt and him can't keep their hands off of each other, they have this undeniable ease and friendliness. When his friends showed up, it was almost like she knew them too," said Harrison.
"One of the sweetest most genuine moments…is when Chris stops her to ask who he'd get permission from because she doesn't have a mom or dad. So he says, 'If I get to that point who would I go to?' What a thoughtful, sweet man to think of it. It says a lot about him," the host added.
The farmer from Arlington has also been raving about the contestant on his People blog, saying that his one-on-one date with Bischoff felt very normal. He also appreciated her for hitting it off with his friends.
"[And] my friends LOVED her. They were really grilling her, and asking tough questions, and that girl handled it like a pro. She really amazed me with her poise and her honesty. That woman knocked it out of the park," he wrote.
So how far does Bischoff go in the series? All the way, according to Reality Steve. The spoiler guru noted on his blog that Bischoff gets the final rose for Soules and the After the Final Rose segment will show him as engaged to the fertility clinic nurse from Chicago.