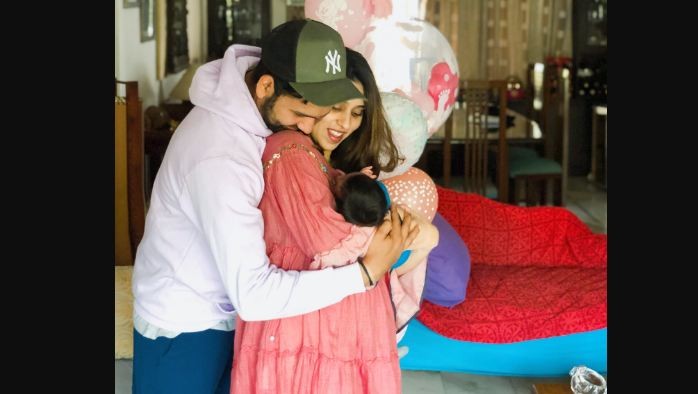 Rohit Sharma is the latest person to board the Rishabh Pant babysitting train as the right-hander has taken to Twitter to ask the wicket-keeper to help his wife out.
The Test series is over and so is Pant's stay in Australia as he has been left out of the limited-overs side but his duties may not be over yet. Pant has been asked by Rohit to help out his wife Ritika to help babysit the couple's newborn baby girl.
Rohit was a part of the Indian team that defeated Australia at Melbourne in the third Test match of the ongoing series to set the visitors on their path to a historic series victory. He was on his way back when he got the news of his fatherhood. The news was broken by Ritika's good friend, Seema Khan when she posted a story on her official Instagram page.
Rohit missed the subsequent Test match in Sydney. After spending quality time with his daughter, the 31-year-old has now returned to Australia to be a part of India's ODI squad.
Before leaving for Australia, Rohit revealed the name of his daughter, who was born on December 30, 2018.
Pant babysitting kids has become a running gag after Australian Test captain Tim Paine had a go at the Indian wicketkeeper for being dropped from the team's ODI and T20 squads. The incident happened during India's second innings in the third Test match after the visitors suffered a collapse.
Pant returned the vocal favour to Paine calling him a 'temporary captain' when the latter came out to bat in Australia's second innings in the same Test match. But both the players seemed to take the banter in good humour and later, Paine's wife posted a photo with her kids and Pant calling the latter the 'Best babysitter'.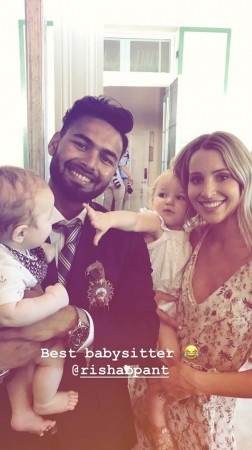 The three-match ODI series between India and Australia starts on January 12 in Sydney.