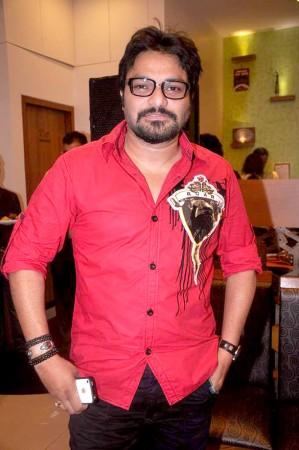 Union minister Babul Supriyo stirred a massive controversy by threatening to break a man's leg. Ironically, Supriyo made the comments while addressing a fundraising event for differently-abled in West Bengal's Asansol on Tuesday.
Supriyo was at a function to donate wheelchairs when he saw a man allegedly fidgeting during his speech. He said, "What happened to you? Any problem? I can break one of your legs and can give you a crutch." He told the man to stand quietly on the side.
Supriyo then proceeded to encourage the audience to give the man a round of applause, according to NDTV.
However, contradicting reports say that Supriyo was scolding his party men to maintain discipline within the party. Party members say that Supriyo can scold them 20 times and they will not get upset since he is a brotherly figure to them, according to News18.
"Babul da is like our elder brother and he has every right to scold us. We don't mind because the party's discipline is important for us. Even if he will scold us 20 times, we don't mind. I don't know why others are having a problem. It's no one's business," Santosh Verma, one of the men who was reprimanded by Supriyo at the event, told News18.
Senior BJP leader Arijit Rai, a member of the party's IT cell, was another victim of the minister's 'scoldings'. He said, "After the event, Babul da came to us and said kichhu mone koris na...mozak korchillam (Don't mind. I was joking). We are like a family. There is nothing controversial about it. Unfortunately, the media showed only a part of the story but they didn't show his love and affection towards us".
This is not the first time the Union Minister of State for Heavy Industries and Public Enterprises has landed himself in hot water.
However, some BJP leaders said that Supriyo has been losing his cool very often these days. They said that this is bad for the party and will send a wrong signal.
In July, just hours before Prime Minister Modi's speech in West Midnapore, state BJP president Dilip Ghosh had admonished Supriyo for lapses in the arrangement. A canopy had fallen while PM Modi was addressing the rally.
Earlier this year, Surpiyo had visited Asansol after there were violent agitations in the region following Ram Navami. While talking to the crowd, he threatened to skin them alive.