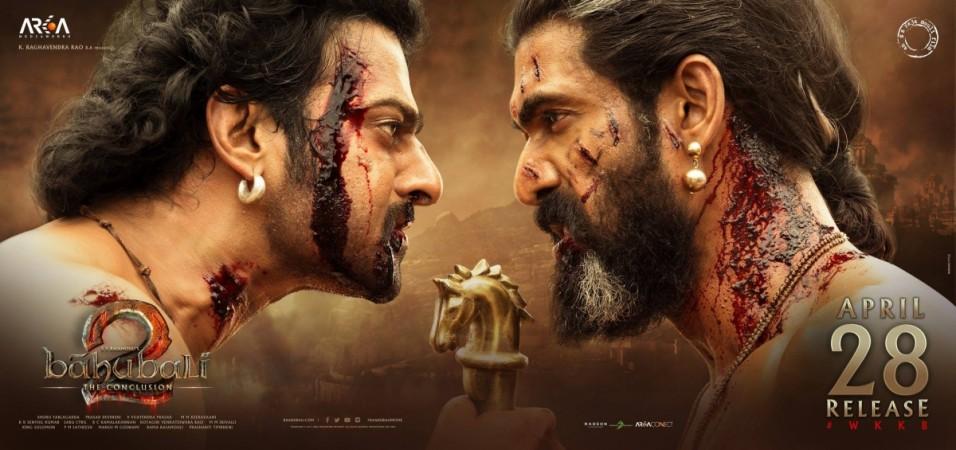 SS Rajamouli's much-anticipated movie, Baahubali: The Conclusion (Bahubali 2), is set to rock the box office on April 28. Advance ticket booking of the film has been receiving excellent response across the southern part of India. However, ticket availability in other major cities like Mumbai, Delhi and Kolkata suggests Bahubali 2 will get an epic opening there as well.
Read: This is how Baahubali-The Conclusion has already beaten Salman Khan's Tubelight
After the overwhelming success of Baahubali-The Beginning across the nation, fans are eagerly waiting for the release of Bahubali 2. Advance online tickets booking of the magnum opus on BookMyShow received superb response as most of the tickets were sold out like hot cakes across South India.
Advance ticket booking for Hindi version of Bahubali 2 is available on BookMyShow for most of the theatres in the above three cities as well. Bahubali 2 will be screened in around 100 theatres in Mumbai, with around 18 shows (approximately) on the opening day. Thus Mumbai will have around 1,800 shows (approximately) on the first day.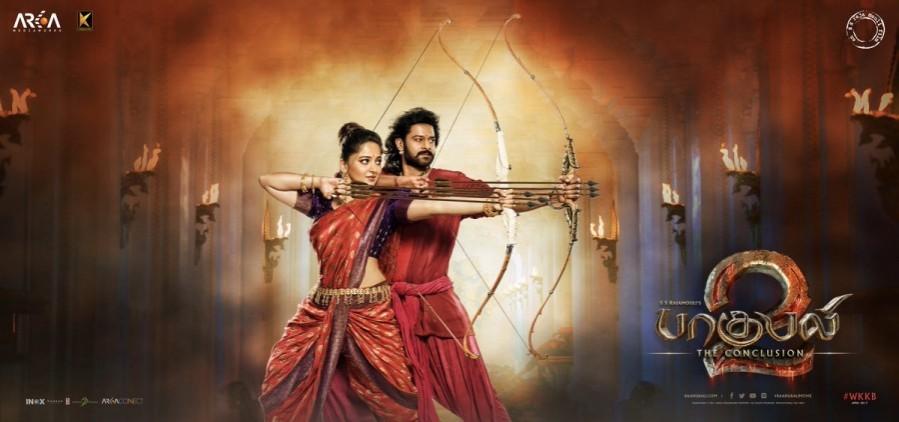 With 100 theatres across the city set to screen Prabhas-starrer Bahubali 2, tickets are available in abundance as of April 26. However, the best seats are selling out at a fast pace. Prices of the tickets vary drastically as the minimal rate appears to be Rs 110. Some theatres are even charging as high as Rs 1,500. Despite the high ticket prices of Bahubali 2, advance booking of the movie has been getting good response from Mumbai as well.
Advance ticket booking in Delhi is witnessing even better response. Around 24 theatres will screen the movie with around 300 shows (approximately) a day. The online tickets are being sold out at a rapid pace in Delhi. While the average rate of tickets in Delhi theatres ranges from Rs 300 to Rs 500, some theatres are charging as high as Rs 2,400.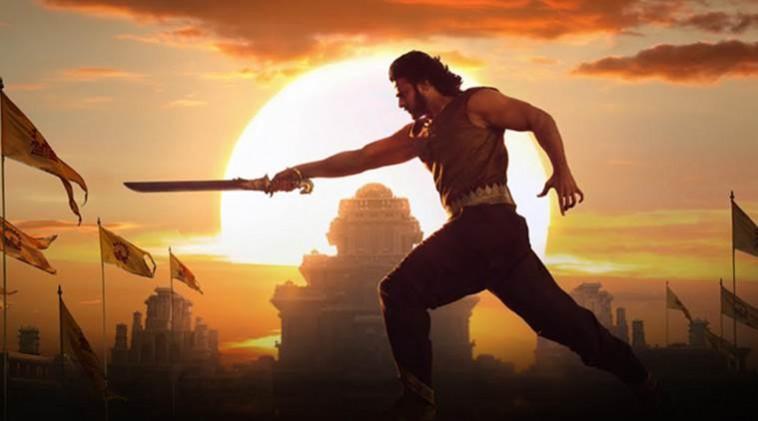 The advance booking scenario of Bahubali 2 in Kolkata is comparatively average. The city will see 400 shows (approximately) per day in around 30 theatres. The ticket prices are also relatively less with the minimum at Rs 90 and a maximum of Rs 800. Tickets are available in plenty in Kolkata.
For booking Bahubali 2 tickets online on BookMyShow click here.